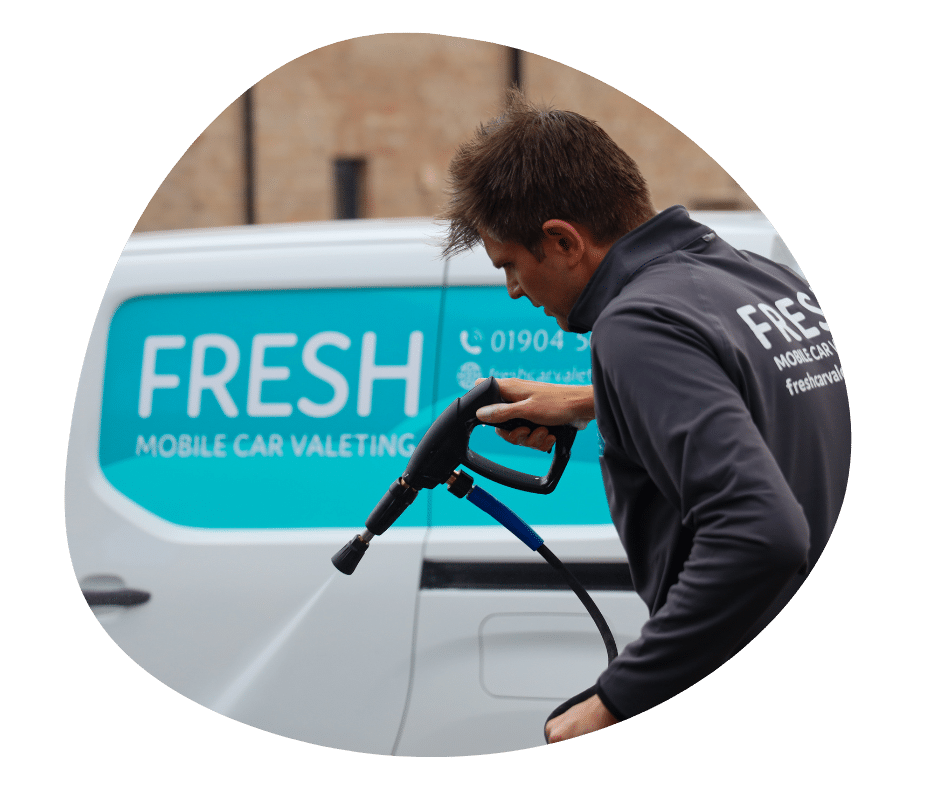 Do you need a car valet in Swansea? Let Fresh Car come directly to you! Our customers value the professional mobile car valeting service that we provide. Thousands of people have given us five stars on review sites.
We can travel to you anywhere in Swansea, but we also serve Merthyr Tydfil, Maesteg, Bridgend, Pencoed, Treorchy, and Aberdare. We can clean your vehicle at your house, workplace or any other location of your choice.
Fresh Car provides affordable mini valets, full valets, signature valets, and interior cleans. If you book a package with your local valeter, your car will look clean and shiny in no time!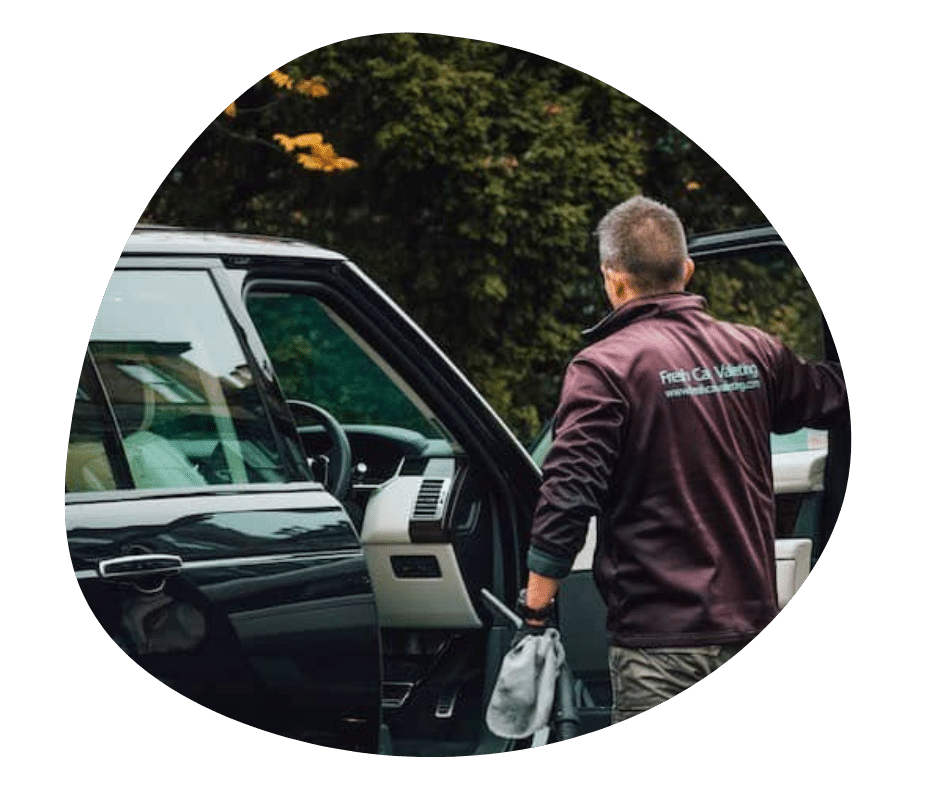 Packages start with a 1hr Mini Valet up to our 4.5hr Signature Valet.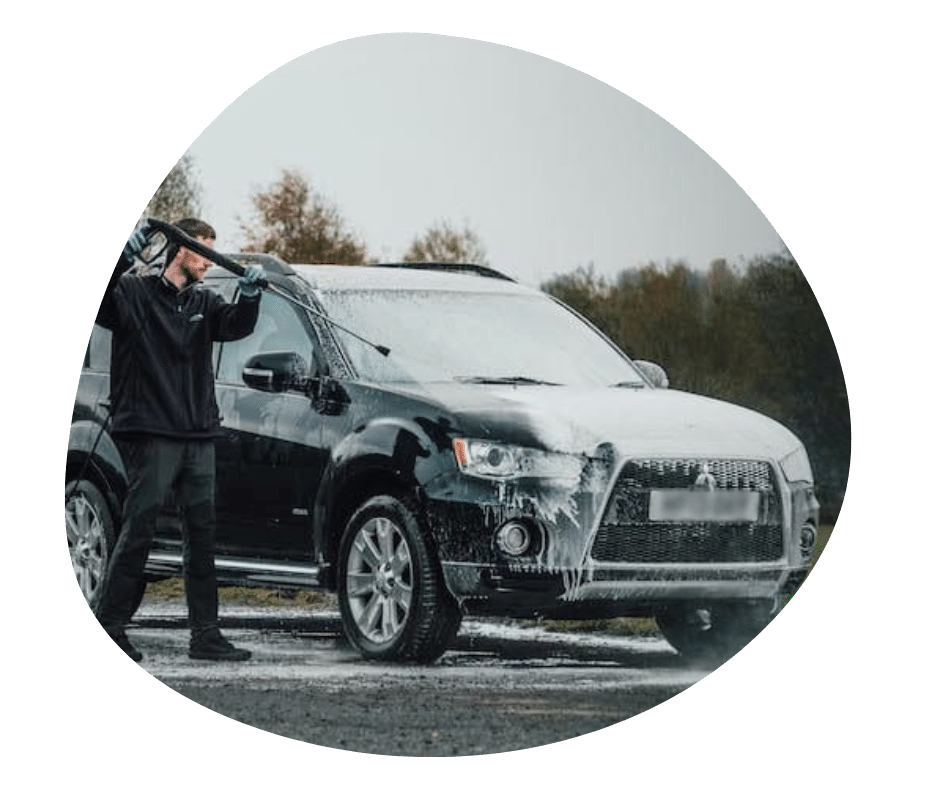 Choose from basic safe wash to detailed 3hr enhanced protection.
Choose a standard or deep clean to restore the inside of your car to its former glory.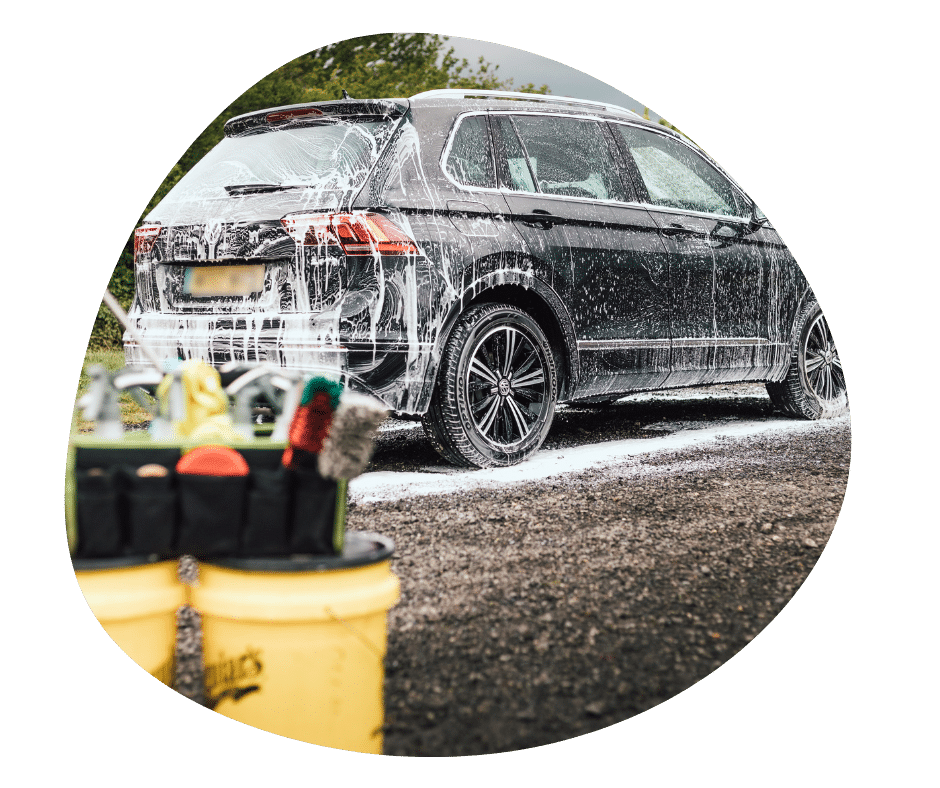 Trusted customers across the UK...
and growing every day!​
Fresh Car provides mobile car care services directly to your home or office and over 60% of our customers return to book another valet.
Mobile Car Valeting Swansea
We offer the best, expert mobile car valeting services throughout Wales. We are fully flexible and arrive at a place of your preference at a time which appropriate for you; be it your residence, workplace, gym or anywhere you can think of really. There are various aspects to consider when it comes to car maintenance. Keeping your car clean is one of the most crucial. A clean car not only looks wonderful, but it also helps to protect your investment. Allow us to assist you in keeping your car clean by booking a valet with one of our skilled Fresh Car valeters.
You can choose Fresh Car with confidence, knowing that you will receive exceptional customer service and a clean car from an experienced car care professional who has received extensive training in safe washing techniques. We are committed to exceeding our customers' expectations and going the extra mile, and we are confident that you will not be disappointed with your valet package. Call us on 01792 989 393 to book a valet in Swansea.
ABOUT US
Our history is based on our love of cars and providing excellent service. Sam founded his own premium mobile car valeting business after following his passion with a university project. Fresh had over 10,000 customers in Scotland four years after it was founded, and the franchise model was introduced throughout the UK. We are committed to providing customers in Swansea with professional car cleaning services.
TRAINED & SKILLED VALETERS
When your car is your proudest achievement, you would like to make absolutely sure it receives the proper care and attention. We make certain that our valeters go through an intensive training course to learn the best car cleaning techniques. Our valeters are trained by some of the best in the industry, who take great pride in what they do and make customer satisfaction their top priority. A Fresh car care professional's mobile valet will leave your vehicle in pristine condition.
REPUTATION
Fresh is extremely proud of its online reputation. We received an incredible 4.9 out of 5 stars across all online review platforms. Customer testimonials demonstrate that we are reliable, hardworking, and provide exceptional service. Book your next valet with us to see why we have so many repeat customers.
SAFE WASH
There's no need to be concerned about scratches or swirls when you have your car washed by a Fresh Car valet because we teach our franchise owners to be proficient in safe wash methods. Our expert car care specialists arrive with all of the necessary equipment to wash your car effectively and safely. The techniques used will ensure that your vehicle has a flawless finish and has the greatest chance of remaining in fantastic condition.
INSURANCE
We are fully insured for valeting, detailing, and paint touch-ups, in addition to maintenance and other offerings. So you can rest easy knowing that if the worst should happen and something bad happens, you're protected.
EXTERIOR WASH
Fresh Car is the only place to go for the best mobile car care, regardless of your reason for simply wanting a spotless exterior in your car. We offer Simple and Detailed washes with a variety of optional extras to ensure you get exactly what you want without paying for anything you don't. Treat your car to a mobile valet, personalise your service, and remember that in addition to our unrivalled mobile valeting service, we also offer scratch repair and preventative measures to prevent further damage.
MINI VALET
A mini valet is ideal if you want a high-quality daily clean on your vehicle. It may be called "mini," but it still entails a full professional clean, albeit with some restrictions. This package includes an exterior wash, vacuum, window buffing, plastics cleaning, and tyre dressing. We guarantee that your vehicle will look fantastic afterward.
FULL VALET
We offer three types of comprehensive valeting services. A full valet service can take up to 2.5 hours. After the tar and other pollutants have been removed from the paintwork, a shine will be applied to protect it. Fabric sections are machine cleaned shampooed, and moisturised. The mats will be cleaned, and all of the external plastic will be cleaned. External washing, cleaning of door shuts and windows, inside vacuuming, cleaning of plastic areas, adding tyre paint, and cleaning of your wheels are all undertaken. 
THE SIMPLE WAY TO RESERVE A VALET
If you want to book a professional mobile car valet in Swansea please use our online booking form, the Fresh app, or call us. You can select from available times and dates and be booked up with us in less than 60 seconds.
 JOIN THE CAR CLUB
Have you previously booked with us? If you answered yes, you're in luck because you can join the Car Club and save money on valet services. You'll also have the option of selecting your preferred valeter and knowing that your vehicle is being cared for by someone who knows it inside and out. Sign up and download the Fresh mobile app today!