About us
Our company story, values and ethos.
About Fresh
Fresh Car started in August 2016 as a project at Heriot-Watt University. The owner of the business, Sam, and their friend Thomas worked together using their passion for cars to fuel the project. After it was finished they decided that there was no reason that it couldn't work in the real world, and we have been valeting cars ever since!
Since then Fresh has expanded into a highly experienced professional mobile car care company not only specializing in valeting, but also mobile car body repairs and detailing auto repair. We are now the complete mobile car care service that provides services to more than 75 regions across the UK.
Now slightly more developed than the first ideas in the classroom, we operate UK-wide through a team of trusted franchisees. Our business is built on the values of reliability, quality and having fun!
We want to support you in becoming
the best version of yourself!
By aiding our customers and franchisees
in building significant lives and freeing up their time.
Providing a reliable high quality service run by friendly
people who care about the work they do!
What we value at Fresh
Reliability
Forgot that you are picking up your partner's parents from the airport tomorrow and your car is a total mess? Don't worry – we got this!  If we book you in, we'll be there.
Quality
We are committed to what we do.  Our team consists of car fanatics with an eye for detail, always providing a high quality valeting service. Leaving a job half done goes against what we believe in! 
Fun
Rain, sun or snow – the day is what you make it. Our team aim to make the most of every day, keeping a positive attitude and focusing on delighting our customers. 
Our company ethos
At Fresh, we truly believe that you get out of people what you put in.
Our people are the most valuable assets we have. We made a decision at the start of the business to pay everybody above living wage, on full contracts, with full holiday pay. Cheaper prices are no substitute for high quality, professional staff. To be able to reward our team's relentless hard work with a great standard of living and job security is one of our favourite aspects of business, and something we're not willing to compromise on.
In the U.K., there are over 24.000 cases of modern slavery within the carwash industry – we are taking a stand against this, not only with our ethos but by partnering with the charity Hope for Justice, trying to help raise awareness about this problem and, as well as giving a donation from every single car we valet, we will also match fund donations from our customers, which will be offered after each valet.
Read more here.
Our service
Offering friendly and professional customer service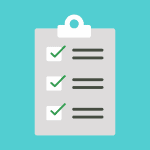 Fully training and insuring all our staff
Providing a high quality valeting service
Arriving on time
Using safe wash technique to avoid damage to vehicles