Mobile Car Valeting Glasgow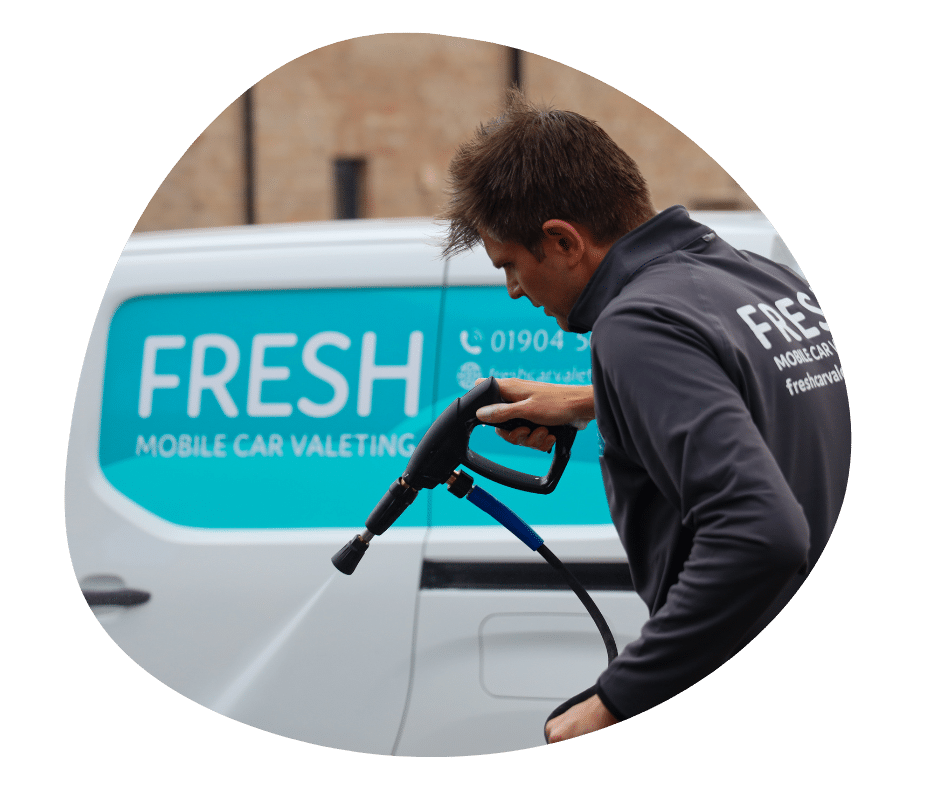 Welcome to Fresh Car we are the mobile car care experts in Glasgow city. From vehicle valeting to detailing services such as ceramic coating, machine polishing, and stone chip repair we have you covered.
Let our professional mobile valeters give your car a clean with one of our valet packages anywhere within the Glasgow district. We can come directly to your door whether that's at home or the office.
We provide a complete mobile car wash and detailing service to Giffnock, Carmunnock,  Bishopbriggs, Hawkhead, East Kilbride, Kirkintilloch, Bearsden, Eaglesham, Paisley, Neilston, Chryston, Clydebank, Blantyre, Coatbridge, Bellshill, Lennoxtown and Motherwell.
Also available is our new SMART auto repairs repair service. We now provide car body repairs in Glasgow direct to your door, click through to find out more.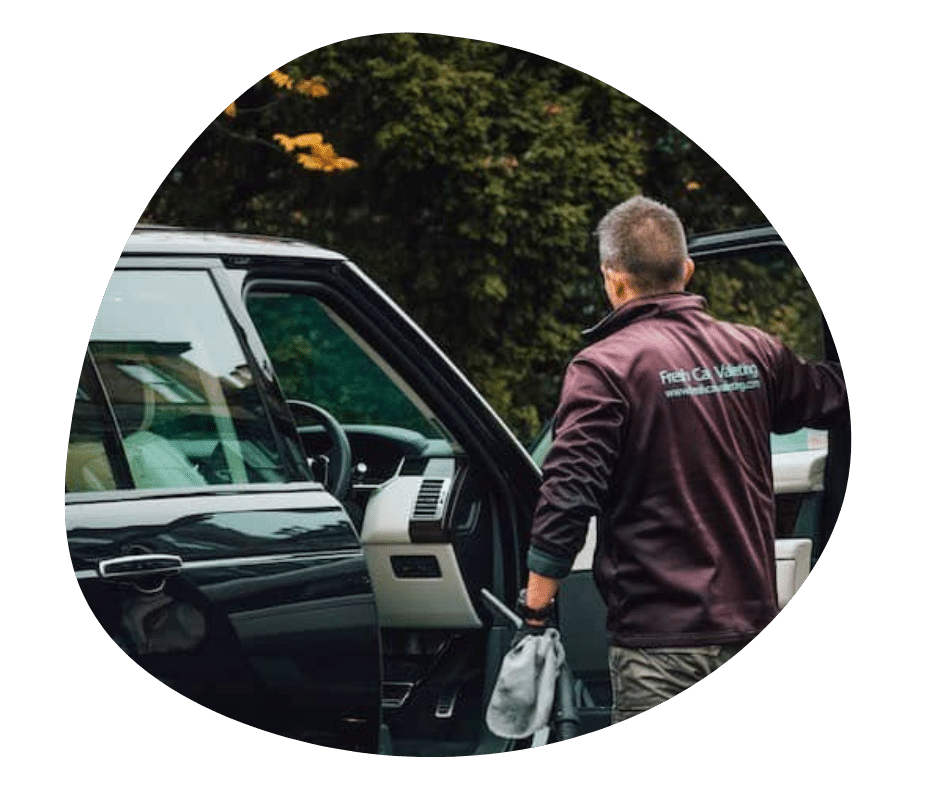 Packages start with a 1hr Mini Valet up to our 4.5hr Signature Valet.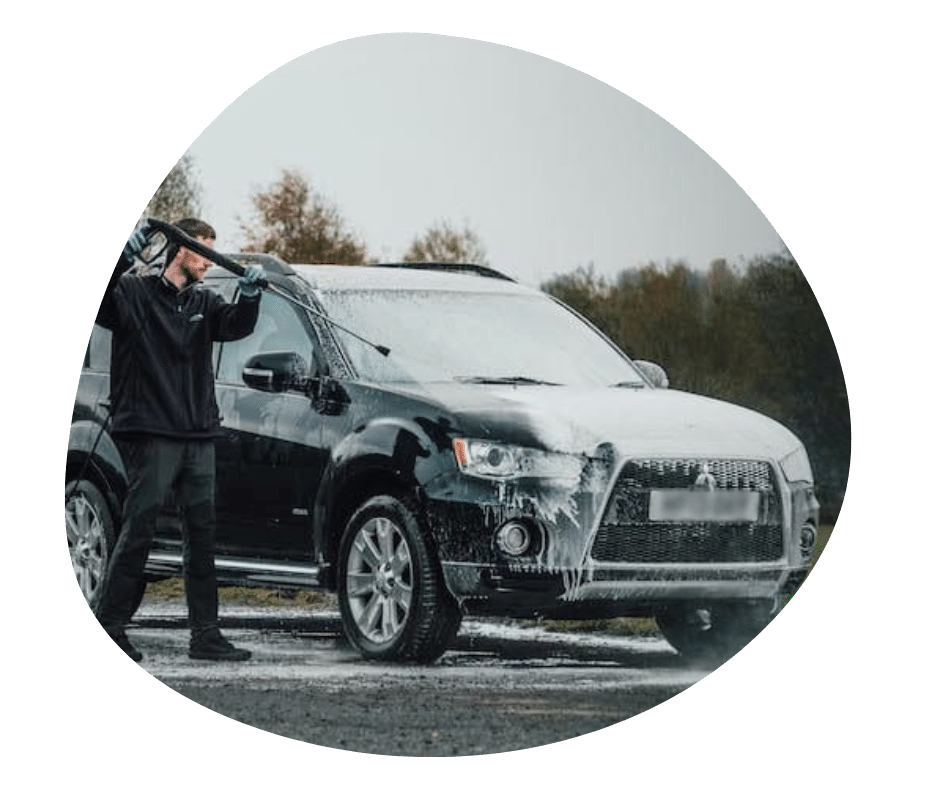 Choose from basic safe wash to detailed 3hr enhanced protection.
Choose a standard or deep clean to restore the inside of your car to its former glory.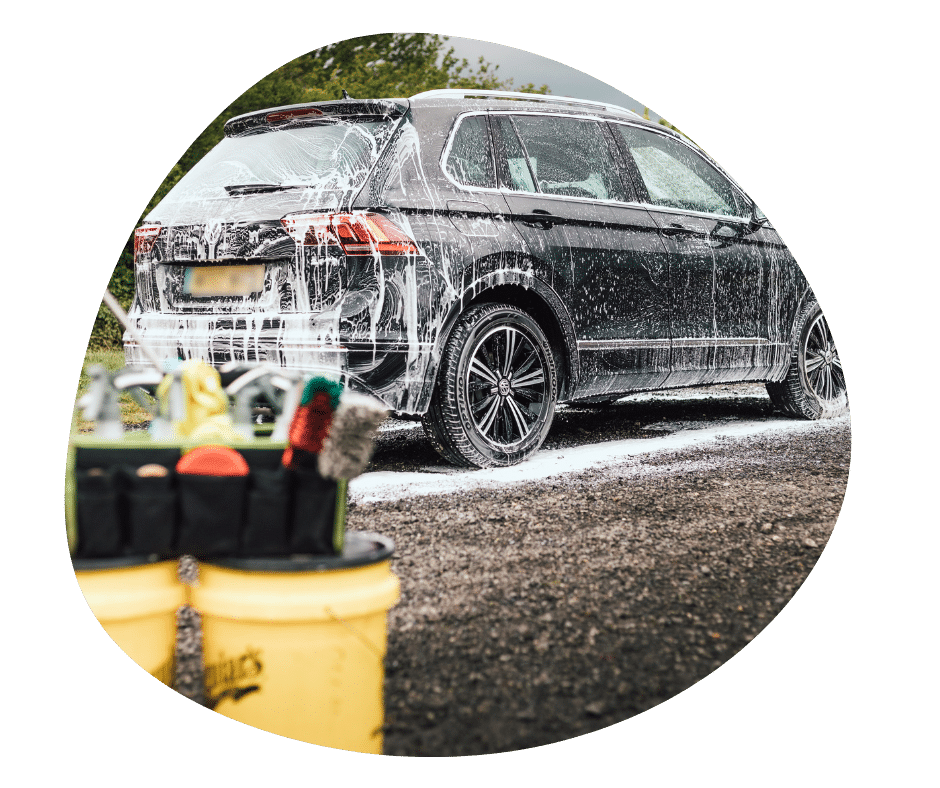 Trusted customers across the UK...
and growing every day!​
Fresh Car provides mobile car care services directly to your home or office and over 60% of our customers return to book another valet.
Mobile Car Valeting Glasgow
Looking for mobile car valeting and detailing? Look no further than Fresh Car Glasgow.
Giffnock, Carmunnock, Bishopbriggs, Hawkhead, East Kilbride, Kirkintilloch, Bearsden, Eaglesham, Paisley, Neilston, Chryston, Clydebank, Blantyre, Coatbridge, Bellshill, Lennoxtown, and Motherwell are just a few of the towns we serve along with Glasgow city centre.
No need to visit a garage or car wash, we come to you at your convenience. We will visit you at home, work, in a car park, or anywhere else that suits your requirements.
We are extremely proud to be recognised for our excellent service and we always focus on looking after our customers. We would love to look after your car, whether it's for a mini valet or full valet you'll receive the same level of expertise and care. Have a look at our online reviews to see how we score so highly with our existing customers. To book with your local valeter in the Glasgow area call our friendly team now on 0141 280 8725.
FRESH CAR BACKGROUND
Running your own business involves taking a risk and getting your hands dirty, and that's exactly what Sam (Director of Fresh) did back in 2016. After starting a valeting company as part of a project at Heriot Watt University and seeing the success, Sam decided to pursue this as a career. The demand for professional mobile car valeting service skyrocketed, and soon Sam was taking more employees on board to help keep up. The team expanded further, and franchising began to allow employees the chance to reap more rewards for their efforts. At present, there's a Fresh franchise in almost every location in the UK and Ireland, and we are delighted to provide our mobile car care services to the area of Glasgow.
OUR TRACK RECORD
Fresh Car are immensely proud of our online ratings. We've received an incredible 4.9 out of 5 stars throughout all online review platforms including Trustpilot. Customer feedback demonstrates that we are reliable and industrious, and provide outstanding service across the country. Book your next valet with us today to see why we have so many repeat customers.
WERE COVERED TO VALET YOUR CAR
Not only will your car look brand new, but the most important bit is also, we are insured to provide any of our mobile valeting services for you. Avoid the cowboys and keep your safe by using a reputable company like Fresh Car.
AVOIDING DAMAGE DURING A VALET
Fresh Car valeters use a safe wash method when cleaning your vehicle. The method involves starting from the top and working down to ensure no swirl marks or scratches. Your local Fresh Car valeter will arrive in a van kitted out with a pressure washer, generator and all the car cleaning products to safely wash a car. Using special techniques your car will be left with a spotless finish.
COMPLETELY COVERED
We are covered by insurance for washing cars, detailing, stone chip touch-ups, as well as maintenance and all other offerings.
A PREMIUM CAR VALET SERVICE'S BEST PRODUCTS
Fresh Car is the company for you if you're searching for one that only utilises the best car valeting and detailing products available. Only premium brands like Auto Smart, Karcher,Auto Finesse and Autoglym are used by us.
THE EASY WAY TO BOOK A VALET
If you would like to book a professional mobile car valet in Glasgow, you can do so via our online booking form, through the Fresh app, or by calling 0141 280 8725. You can select from available dates and times that suit you and be fully booked with us in under 60 seconds.
JOIN THE FRESH CAR CLUB TODAY
Keeping your car clean has never been this easy. Choose one of our Fresh Car Club packages to receive regular valets, instead of booking them individually. When you join you can save up to 20% on valets, on dates and times that suit you, with your preferred Fresh Car valeter. If you are an existing customer, you meet the requirements to join and can start reaping the benefits of your discounted valets through our Fresh Car app today.
WHAT'S A MINI VALET?
If you want your car to be regularly cleaned to a high standard, a mini valet is perfect. Even though it is referred to as a "mini" clean, a full professional clean is still performed. This package includes exterior washing, vacuuming, window buffing, cleaning of plastics, and tyre dressing. We promise that afterward, your car will look fantastic.
WHAT'S AN EXTERIOR VALET?
Customers who don't have the time to maintain of their cars should use an exterior valet service. Our valeters will offer a superior scratch-free clean. We provide either a safe wash or a comprehensive wash as our two main exterior valet options. Prior to pressure washing, the outside is first treated in snow foam to safely remove debris without harming the paintwork. In little time at all, we'll have your car back in immaculate condition.
WHAT'S AN INTERIOR VALET?
An interior clean will be precisely what you need, whether the kids have dropped crumbs all over the place or there are leaves all over the car floor from autumn.  Depending on how dirty your vehicle is, you can select between a normal or deep inside clean. We provide extras that you may add on top of our interior valeting services, such as a seat machine clean or mould eradication and sanitisation. Your car's interior will be brought back to its former splendour by our skilled mobile car care specialists.
WHAT'S A FULL VALET?
A full valet is our most popular valeting package and one of the most professional services we can provide. It includes the mini valet services as standard, but with an additional deep clean inside and out. The full valet can take around two and a half hours to complete. The full valet service will include a full exterior wash and polish, a full vacuum (including seats, boot, and door bins), cleaning of all surfaces including plastics, and shampooing of seats, carpets, and mats. You can add paint protection to your valet package as an additional option to enhance the paintwork and keep it guarded against the elements.