Mobile Car Valeting Livingston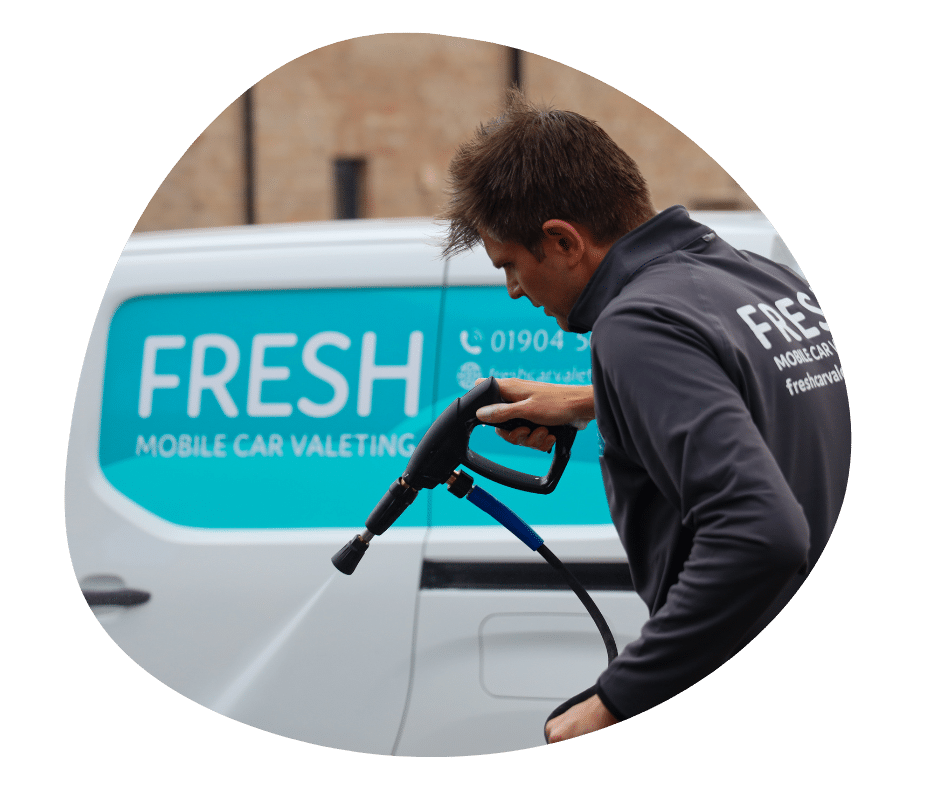 Fresh Car provides a mobile car care service in Livingston and the West Lothian region.
We offer everything from car valeting packages to detailing services like ceramic coating, machine polishing, stone chip repairs, and car maintenance.
Wherever your vehicle is parked, we can clean it. Book a Full Valet or Mini Valet direct to your door at home or your work today!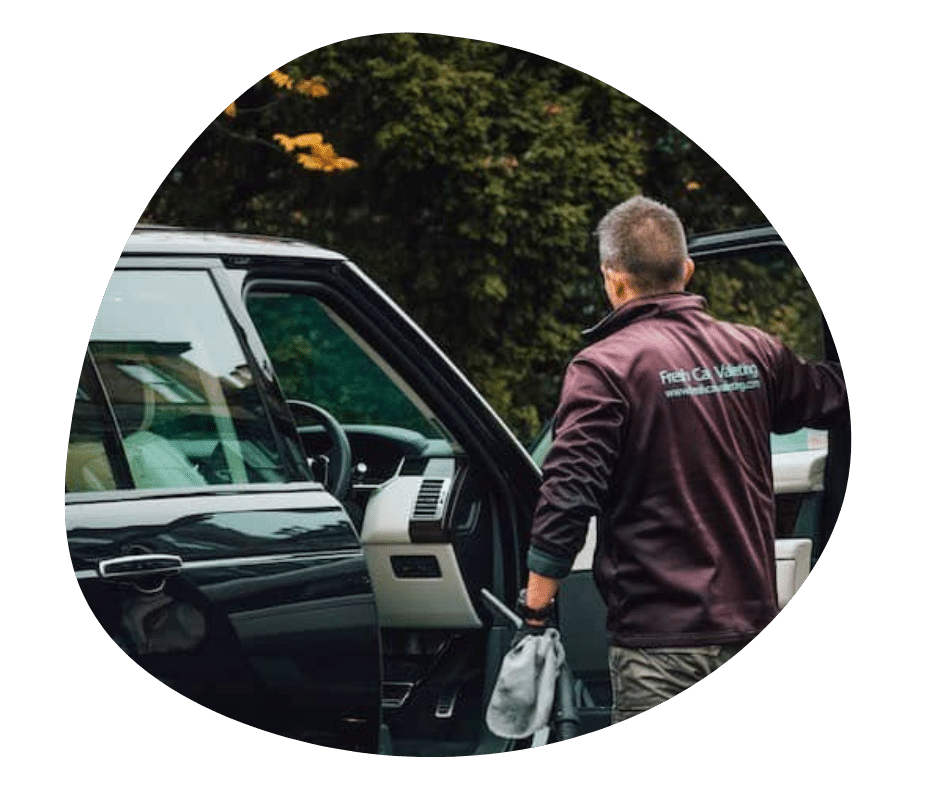 Packages start with a 1hr Mini Valet up to our 4.5hr Signature Valet.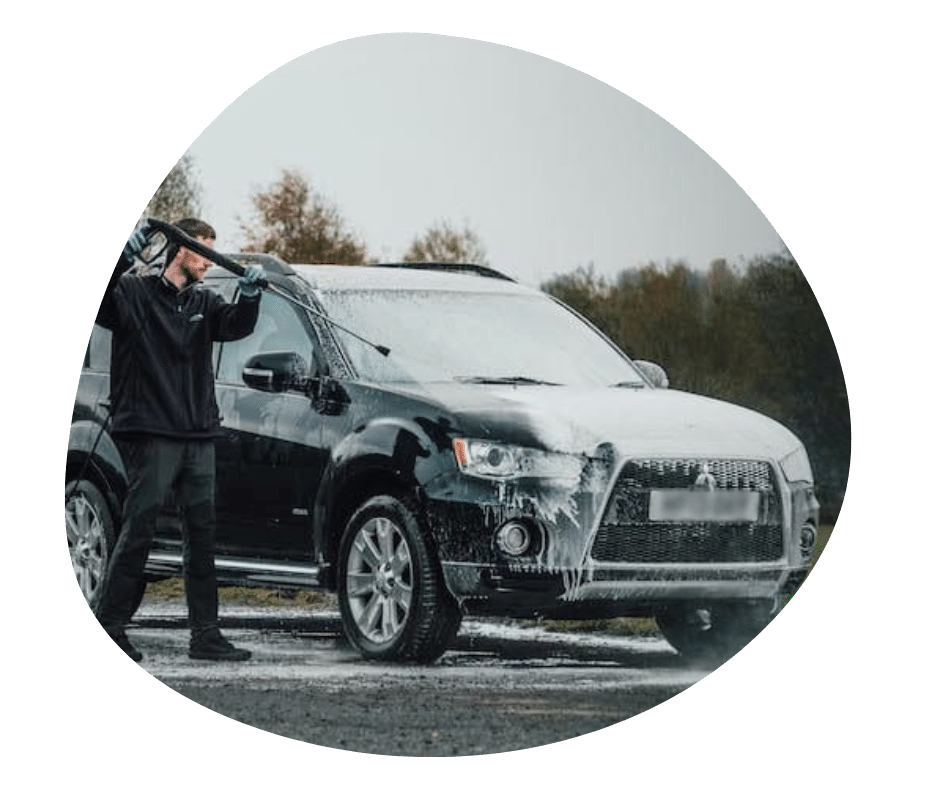 Choose from basic safe wash to detailed 3hr enhanced protection.
Choose a standard or deep clean to restore the inside of your car to its former glory.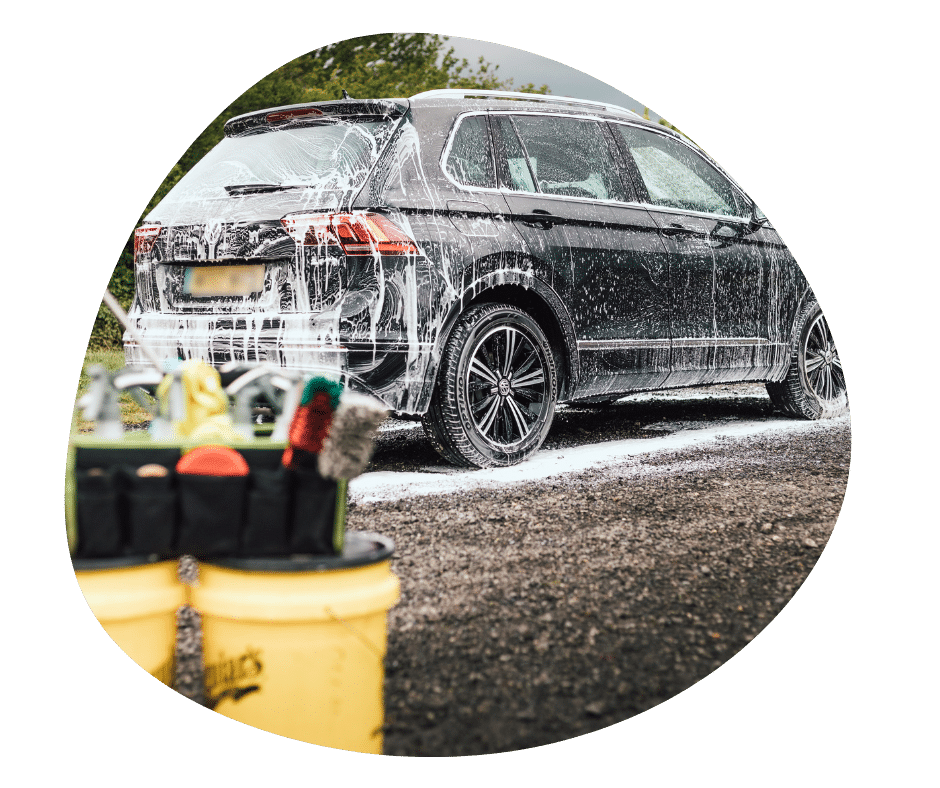 Trusted customers across the UK...
and growing every day!​
Fresh Car provides mobile car care services directly to your home or office and over 60% of our customers return to book another valet.
Mobile Car Valeting Livingston
Fresh Car in Livingston, West Lothian provide expert mobile car valeting services around the UK. We are entirely mobile and will arrive at a location of your choosing at a time that is convenient for you, whether it be your home, business or office, sports centre, or anywhere else you can think of.
You may contact Fresh Car with the confidence that you will receive skilled valeting as well as good customer service. We are incredibly happy to have been recognised for our great service, and we always put our customers first. We would be delighted to look after your vehicle, whether for a mini valet or a full valet, and you will receive the same level of competence and attention. Look at our online reviews to understand why we have such a great rating with our current customers. To make a booking with your local valeter in the West Lothian and Livingston area, phone our helpful team on 0131 510 7800.
FULLY TRAINED VALETERS
When your car is your pride and joy, you want to ensure it gets the care and attention it deserves. At Fresh, we are passionate about all things cars and providing first-class service. Our valeters receive comprehensive training to ensure they meet professional mobile valeting standards. Our valeters also have the option to undertake a detailed course to develop their skills and knowledge further. You can rest assured your car will be looked after when getting clean from a Fresh Car valeter.
SAFE WASH TECHNIQUES 
No need to worry about scratches or swirls when cleaning your car with a Fresh Car valeter because we train our franchisees to be proficient in safe wash methods. Our professional car care specialists come with all the required equipment to effectively and safely wash your car. The techniques will ensure your vehicle has that perfect finish and the best chance of staying in showroom condition.
COMPLETELY INSURED
We are covered by insurance for valeting, detailing and paint touch-ups, maintenance and all other services.
We have insurance that covers car detailing, paint touch-ups, and other services Fresh Car provides.
WE JUST USE BEST PRODUCTS
Because we only use the best car cleaning products, we can provide a premium car cleaning service. Our specialists use only the best products to give your vehicle that perfect shine.
Fresh Car is your company if you want a company that only uses the best car valeting and detailing products. We only use high-quality products such as Auto Smart, Karcher, and Autoglym. We aim to have the cars shining and looking their finest.
EXCELLENT FEEDBACK
At Fresh we are incredibly proud of our online reputation. We have scored a superb 4.9 out of 5 stars across all online review platforms. The customer testimonials prove that we are trustworthy, hardworking and deliver exceptional service. Book your next valet with us and discover why we have many returning customers.
MINI VALET SERVICE
A mini valet is ideal for you who want a high-quality day-to-day clean on your car. It might be called 'mini', but it still involves an entirely professional clean, albeit with some limitations. This package involves an exterior wash, hoover, buffed windows, plastics cleaned, and dressed in tyres. We guarantee your vehicle will look great afterwards.
EXTERIOR VALET SERVICE
An exterior valet is ideal for customers that don't have time to look after their cars. Our valeters will provide a scratch-free premium clean. We offer two main exterior valet packages a safe wash or a thorough wash. Firstly, the exterior is covered in snow foam before being pressure washed to safely remove dirt without damaging the paintwork. We will have your car back in pristine condition in no time.
INTERIOR VALET SERVICE
It's what's inside that matters. Whether the kids have left crumbs everywhere, or there's sand in the car from a trip to the beach, an interior clean will be exactly what you need. Depending on how badly soiled your car is, you can choose from a standard or deep interior clean. Alongside interior valeting packages, we have additional extras you can request, e.g., a seated machine cleaning or mould removal and sanitisation. Our expert mobile car care specialists will restore your car's interior to its former glory.
FULL VALET SERVICE
A full valet is our most popular valeting package and is one of the most professional services we can offer. It involves the mini valet services as standard, but with a further, deep clean inside and out and can take up to two and a half hours to complete. The complete valet service will include a full exterior wash and polish, whole hoover (includes seats, boot, door bins), cleaning of all surfaces including plastics, as well as seats, carpets and mats being shampooed. As an optional extra, you can add paint protection to your valet package to enhance the paintwork and protect it from the elements.
CAR CLUB DISCOUNTS
There are two crucial requirements to join the Fresh Car Club. Number one, you must be a previous customer. You will need to download the Fresh app to join, as Car Club is managed through the app. Choose your favourite valet package, the frequency of the cleaning and your ideal payment method. Let us save you money and give your car a regular treat.
UNIQUE BACKGROUND
In 2016, Sam Brennan founded Fresh Car off the back of a university project. A passion for cars and an entrepreneurial spirit motivated turning this project into a full-time business. Over the years, a team of 15 employees was built; however, it became apparent that everyone was looking for more. The decision to start franchising was made here and allowed individuals to run and manage their businesses with their customers. We operate UK-wide and are proud to offer our valeting services in over 80 locations, including Guildford.
BOOKING YOUR VALET
If you would like to book a professional mobile car valet in [insert location], you can do so via our online booking form, the Fresh app, or by calling 01483 802956. You can select available dates and times that suit you and be fully booked with us in under 60 seconds.