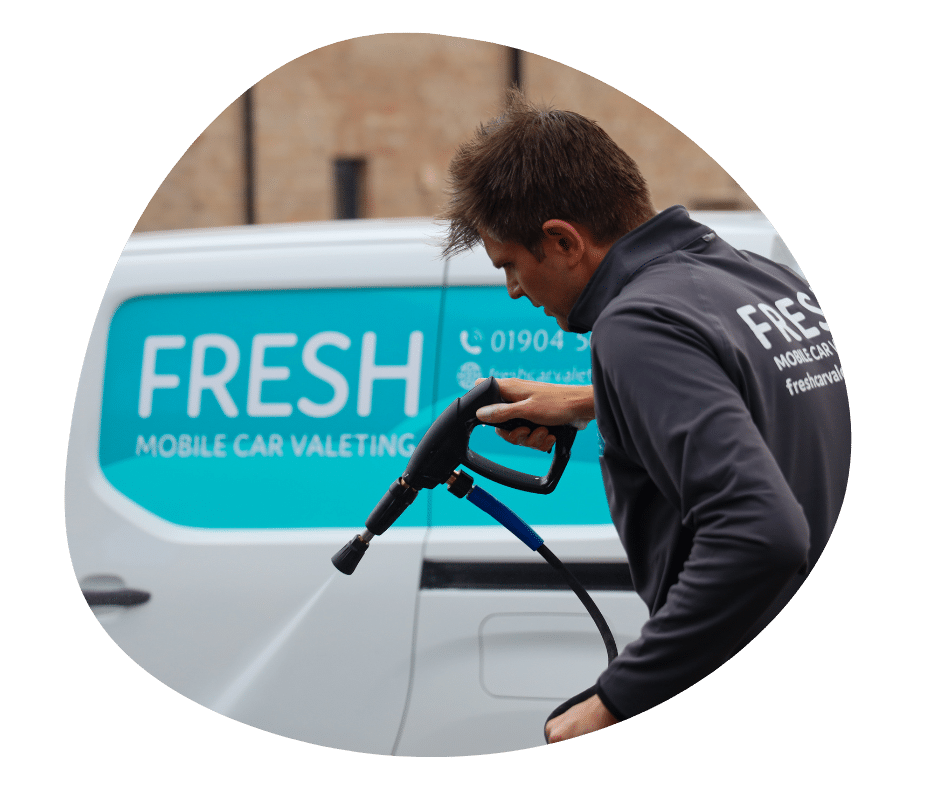 Welcome to Fresh Car we are the mobile car care experts in Falkirk and across The Forth Valley. From car valeting to detailing services such as ceramic coating, machine polishing, and interior detailing we have you covered.
Let our professional mobile valeters give your car a clean with one of our valet packages anywhere within the Falkirk district. We can come directly to your door whether that's at home or the office. Anywhere your vehicle is parked, we can clean.
We provide a complete mobile car wash and detailing service to the following towns in the Falkirk area: Grangemouth, Polmont, Denny, Camelon, Larbert, and Stenhousemuir.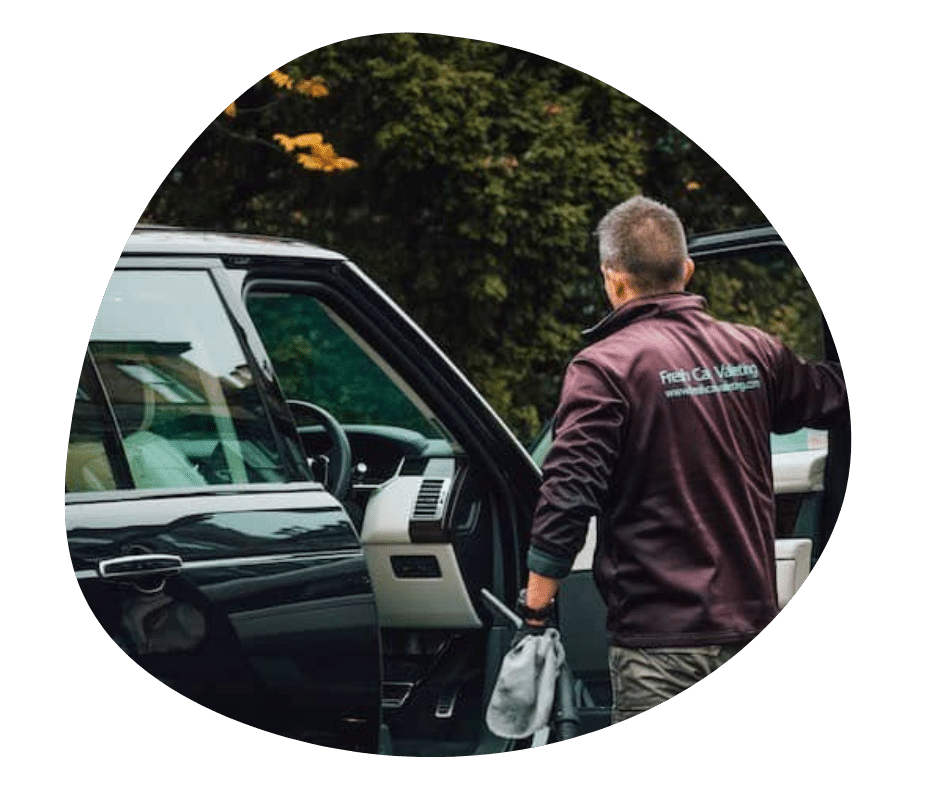 Packages start with a 1hr Mini Valet up to our 4.5hr Signature Valet.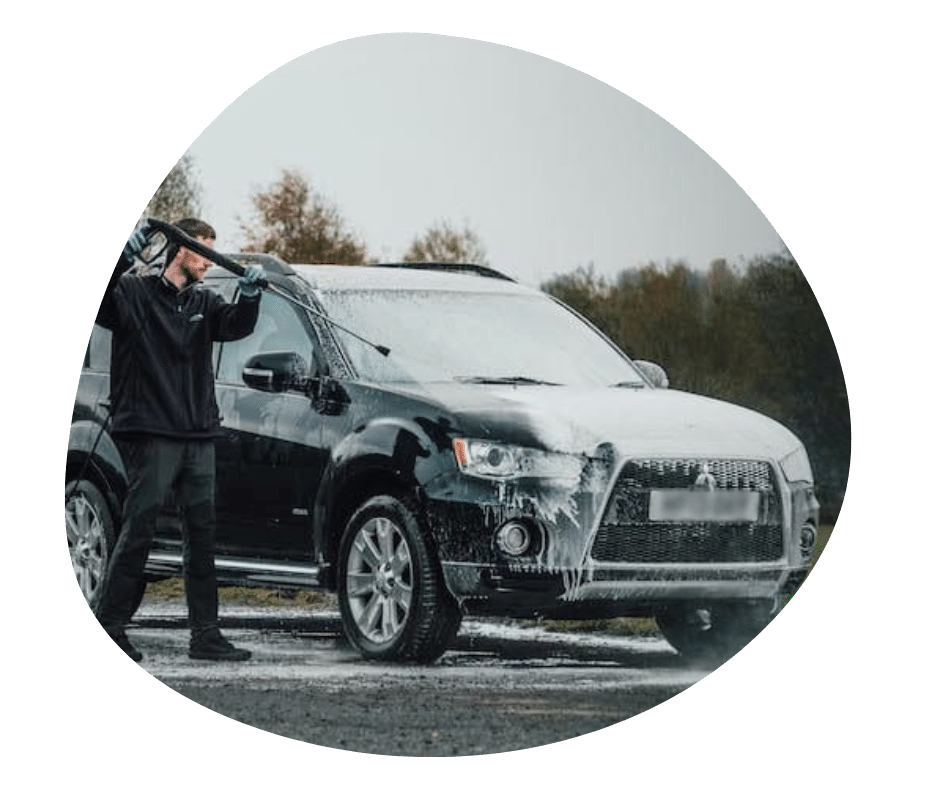 Choose from basic safe wash to detailed 3hr enhanced protection.
Choose a standard or deep clean to restore the inside of your car to its former glory.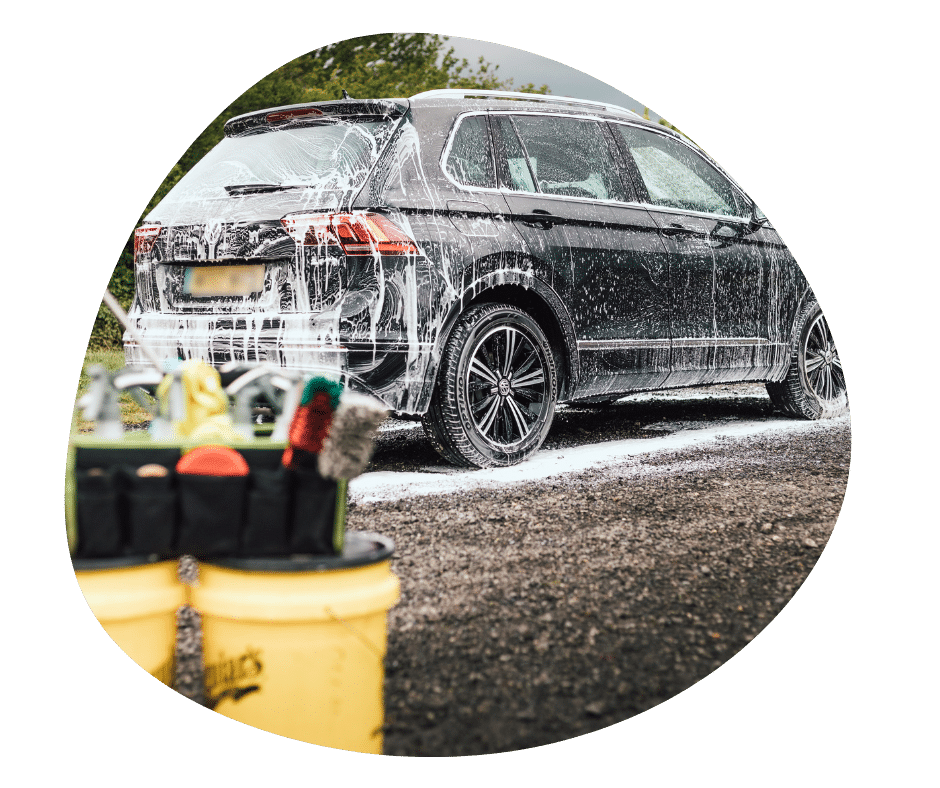 Trusted customers across the UK...
and growing every day!​
Fresh Car provides mobile car care services directly to your home or office and over 60% of our customers return to book another valet.
Mobile Car Valeting Falkirk
Looking for mobile car valeting and detailing in Falkirk? Look no further than Fresh Car!
No need to visit a garage or car wash, we come to you at your convenience. We will visit you at home, work, in a car park, or anywhere else that suits your requirements. Book a valeting or detailing package in the FK postcodes today including Stirling and Clackmannanshire.
We are extremely proud to be recognised for our excellent service and we always focus on looking after our customers. We would love to look after your car, whether it's for a mini valet or full valet or machine polish detailing package you'll receive the same level of expertise and care. Have a look at our online reviews to see how we score so highly with our existing customers. To book with your local valeter in the Falkirk Council area call our friendly team now on 01324 467 008
OUR HISTORICAL BACKGROUND
Running your own company necessitates taking risks and getting your hands dirty, as Sam the founder of Fresh did in 2015. Sam decided to pursue this as a career after seeing the success of a valeting company he founded as part of a project at Heriot Watt University. Sam soon found himself hiring more employees to keep up with the increased demand for professional mobile car valeting service. The team expanded even further, and franchising enabled employees to earn more money for their efforts. Fresh has a franchise in almost every town and city in the UK and Ireland, and we are thrilled to bring our mobile car care services to the Falkirk and Stirlingshire areas. 
OUR PERFORMANCE
At Fresh, we take great pride in the way people perceive us online. Across all internet review sites, we received an incredible 4.9 out of 5. The positive feedback from our clients demonstrates our reliability, diligence, and high calibre of service. Discover why we have so many repeat clients when you reserve your next valet service with us.
SKILLED VALETERS
When one of our highly trained valeters cleans your vehicle, you can rest assured that it is in good hands. Our requirements are very strict, and before allowing any of our franchises to clean cars on their own, we make sure they have all received expert training. In order to keep our mobile car care specialists current with the most recent techniques, Fresh also makes sure they attend refresher training sessions. Your complete satisfaction and anticipation for your next visit from your favourite valeter are our goals.
SAFE WASHING 
Because we teach our franchisees safe wash techniques, you don't have to be concerned about any scratches or swirls when having your car washed by a Fresh Car valet. With all the necessary tools, our skilled car care specialists can safely and properly wash your vehicle. The procedures will guarantee that your car has the ideal finish and has the highest chance of remaining in showroom condition.
BOOKING WITH US 
Contact us right away to reserve a mini valet, full valet, or signature valet package with your local valeter in Falkirk. Choose a time slot in the morning or the afternoon on a day that works for you. The simplest way to make a reservation is through this website, our app for Android and iPhone, or by calling us.
THE FRESH CAR CLUB
You are eligible to join the exclusive Fresh Car Club if you have previously used our valet services. Regular cleanings with your favourite valeter are provided to you at a discounted rate. To sign up, make sure to download our app, which is available for Apple and Android smartphones.
COMPLETELY INSURED FOR MOBILE VALETING SERVICES
If we wash your car or provide you with any other goods or services, we are insured. Your automobile will appear brand-new, and you'll feel safer realising that everyone working on it is fully safeguarded.
MINI VALET
Our Mini Valet is perfect if you're short on time or just want to get rid of daily filth built up inside and outside of your car. We'll start by washing the outside of your car, then vacuum the inside, clean the plastic door seal components, polish your windows until they are entirely streak-free, and last apply special tyre paint to bring your rubber back to its glossy, black, showroom condition. The mini valet is a quick solution to restore the fantastic looks of your car.
EXTERIOR VALET
With an outside valet, our valeters will provide a superior scratch-free clean. Our two primary exterior valet options are either a safe wash or a detailed wash. The outside is initially treated with snow foam to properly remove debris without damaging the paintwork before being pressure washed. We'll have your automobile back in perfect shape in no time at all.
INTERIOR VALET
An interior clean will be precisely what you need, whether the kids have dropped crumbs all over the place or there's dog hair all over the seats and boot.  Depending on how dirty your automobile is, you can select between a normal or deep inside clean. We provide extras that you may add on top of our interior valeting services, such as a seat machine clean or mould eradication and sanitization. Your car's interior will be brought back to its former splendour by our knowledgeable mobile car care specialists.
FULL VALET
Our most popular valeting package and one of the most expert services we provide is a full valet. It can take up to two and a half hours to complete and includes all of the basic mini valet services in addition to an extensive inside and outside clean. A comprehensive exterior wash and shine, full vacuuming (including the seats, boot, and door bins), cleaning of all surfaces, including plastics, and shampooing of the seats, carpets, and mats are all included in the full valet service. To improve the paintwork and protect it from the elements, you can add paint protection to your valet package as an extra.