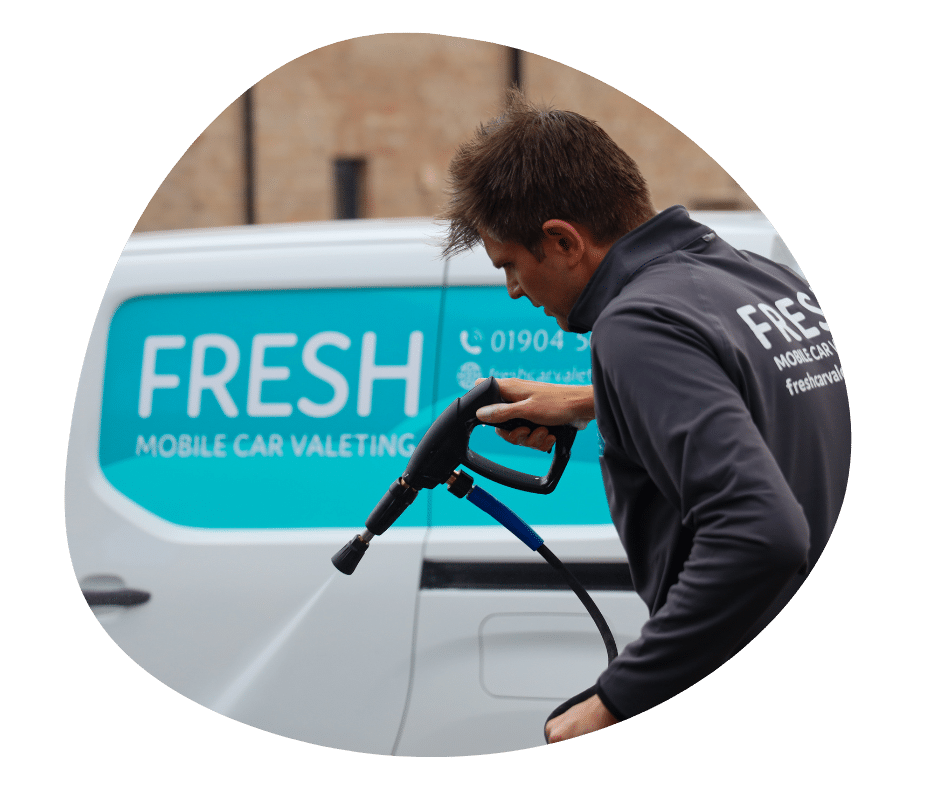 Fresh Car are Ayrshire's mobile car care specialists. We offer car valeting that includes mini valets, full valets, signature valets, interior cleans, and more, all at affordable prices.
Allow our professional valeters to clean your car anywhere in the Ayrshire, Inverclyde, Glasgow, and Paisley areas. We can come right to your door at home or work on a day and time that suits you, saving you the trip to the car wash.
Our customers love the professional car wash service we offer, and thousands of our online customer reviews rate us five stars. Your car will look amazing in no time if you book a package with your local valeter in Ayshire county.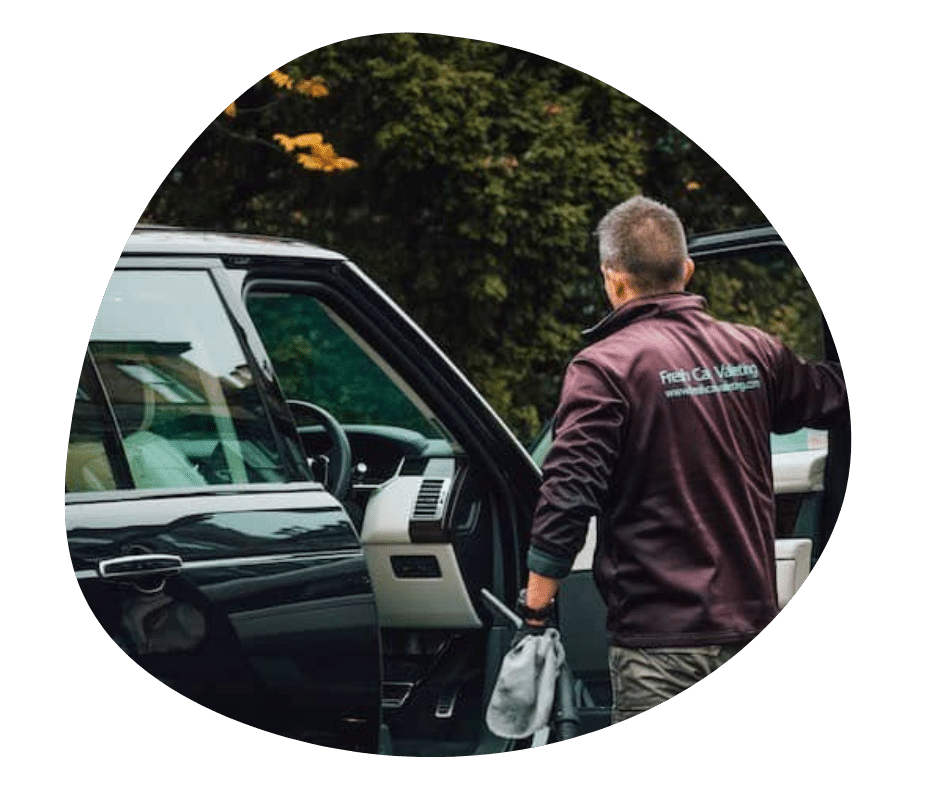 Packages start with a 1hr Mini Valet up to our 4.5hr Signature Valet.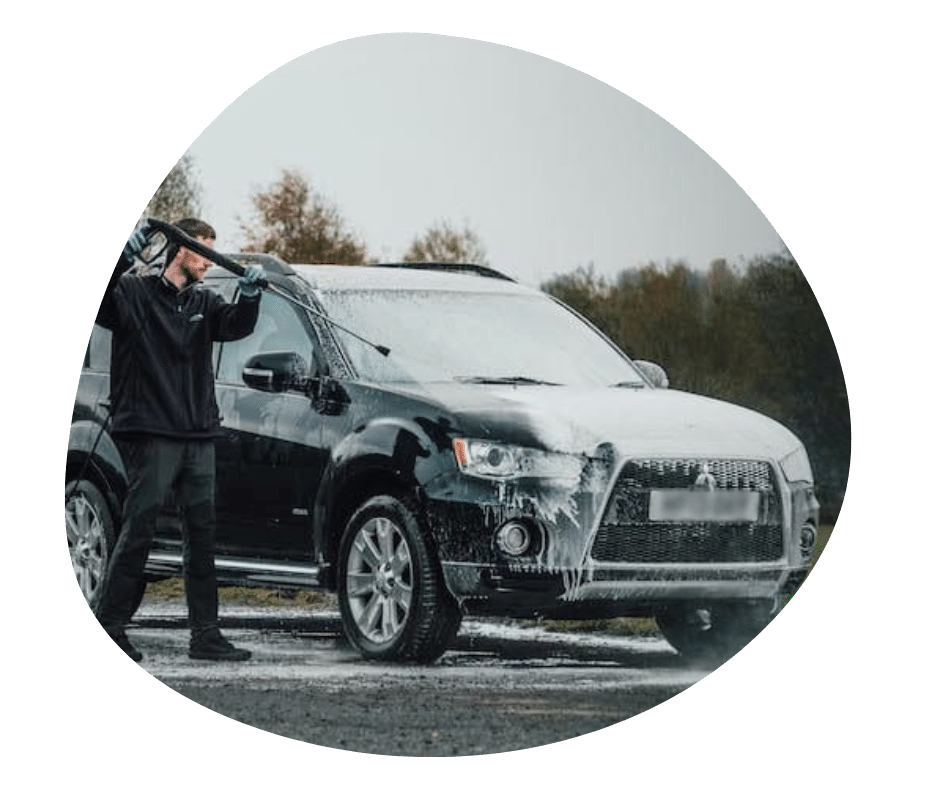 Choose from basic safe wash to detailed 3hr enhanced protection.
Choose from basic safe wash to detailed 3hr enhanced protection.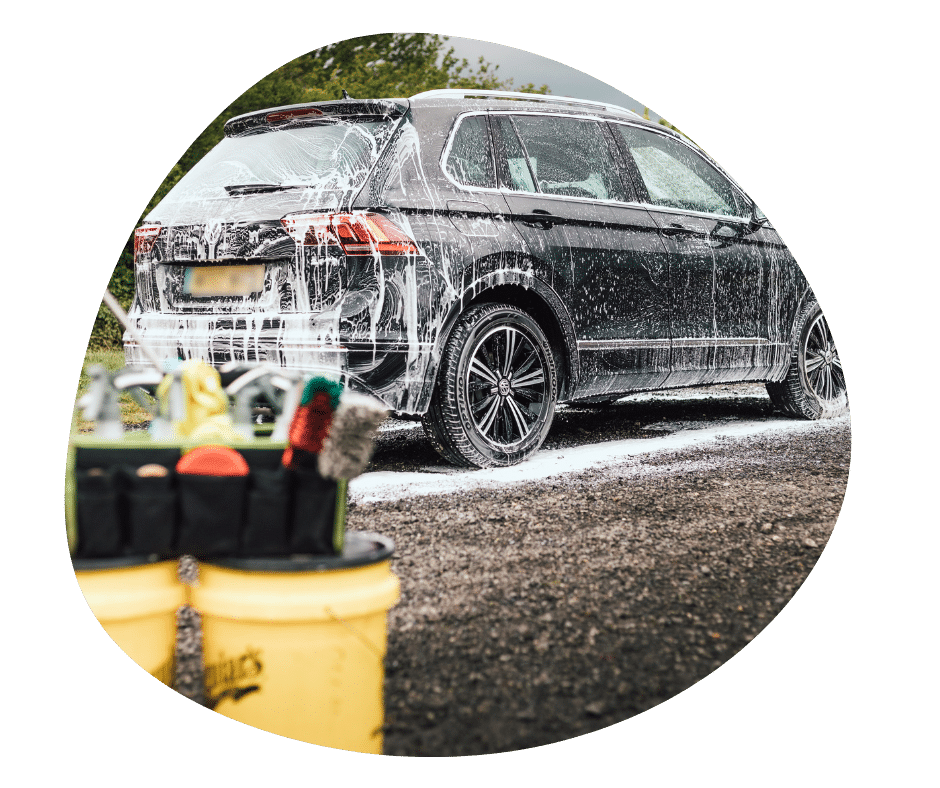 Trusted customers across the UK...
and growing every day!​
Fresh Car provides mobile car care services directly to your home or office and over 60% of our customers return to book another valet.
Mobile Car Valeting Ayrshire
Fresh Car provides mobile valeting in Ayrshire, Ayr, Glasgow, Paisley and Inverclyde. There are numerous factors to think about when it comes to car maintenance. Keeping your car clean is among the most important. A fresh car not only looks good, but it also assists in safeguarding your investment. Allow us to help you in keeping your car clean by arranging a valet with one of our skilled Fresh Car valeters.
You can trust Fresh Car because you will receive excellent customer service and a clean car from a skilled car care professional who has received extensive training in safe washing methods. We are dedicated to surpassing our customers' expectations and going above and beyond, so we are confident that your valet package will not disappoint. To book a valet in the Ayrshire area, call us at 01292 433115.
ABOUT FRESH CAR
Sam Brennan founded Fresh Car in 2016 as part of a university project. The motivation for turning this project into a full-time business was a love of cars and an entrepreneurial spirit. Over time, a team of 15 employees was formed, but it became clear that everyone was looking for more. It was at this point that the decision was made to begin franchising and give individuals the opportunity to run and manage their own businesses with their own customers. We now operate throughout the United Kingdom and are proud to provide valeting services in over 80 locations, including Ayrshire.
HOW TO BOOK WITH US
We know your time is important, and that's why at Fresh we've made it quick and easy for you to book your mobile car valet with us in Ayshire, Inverclyde, and Paisley. Download our app, visit our website or call 01292 433115 today and have your car booked for a wash in no time.
TRAINED AND EXPERIENCED VALETERS
You can trust Fresh to look after your vehicle, as our valeters are thoroughly skilled in safe wash and valeting techniques. We put our car care professionals through extensive training courses and ensure they shadow an experienced franchise before cleaning cars on their own. We offer our valeters the opportunity to develop their skills by adding detailing services such as machine polishing and ceramic coating to their portfolio. Our aim is to work hard and provide a friendly and professional service that will leave you satisfied with your clean.
AVOIDING DAMAGE
There is no need to be concerned about any damage when having your car cleaned by a Fresh Car valeter. These professionals are highly skilled in using safe wash methods, so you can rest assured that your car will be in excellent condition when it is finished. Our car care professionals have the necessary equipment to efficiently and safely wash your car. To get the best finish on your vehicle, only the safe wash process is followed. This will help ensure your car remains in showroom condition and looks great.
FULLY INSURED FOR VALETING
We have insurance that covers car detailing, paint touch-ups, and other services provided by Fresh Car. You are in safe hands. 
BEST PRODUCTS FOR CAR CARE
Fresh Car is the company for you if you want a company that only uses the best car valeting and detailing products. We only use high-quality products such as Auto Smart, Karcher, and Autoglym. We aim to have the cars shining and looking their finest.
REVIEWS AND REPUTATION
In the valeting industry, reputation is everything. We take pride in the reviews we receive on Facebook and Google, as well as those on our website. Our customers in and around the area consistently leave us glowing reviews. With luck, they'll persuade you that we're the right company to give your car its next clean. Give us a call and we'll get you booked in.
MINI VALET
If you are short on time or simply want to get rid of daily grime, our mobile Mini Valet is ideal. We'll wash the outside of your car first, then vacuum the interior, clean the plastic parts of the door seals, polish your windows until they are completely streak-free, and finish by applying special tyre paint to restore your rubber to its glossy, black, showroom glory. Simple yet effective!
EXTERIOR VALET
An exterior valet is ideal for customers that don't have time to look after their cars. Our valeters will provide a scratch-free premium clean. We offer two main exterior valet packages a safe wash or a detailed wash. Firstly, the exterior is covered in snow foam before being pressure washed to safely remove dirt without damaging the paintwork. We will have your car back in pristine condition in no time.
FULL VALET PACKAGES
A full valet is our most popular valeting package and is one of the most professional services we can offer. It involves the mini valet services as standard but with a further, deep clean inside and out and can take up to two and a half hours to complete. The full valet service will include a full exterior wash and polish, full hoover (includes seats, boot, door bins), cleaning of all surfaces including plastics, as well as seats, carpets, and mats being shampooed. As an optional extra you can add paint protection on top of your valet package to enhance the paintwork, and keep it protected from the elements.
JOIN THE FRESH CAR CLUB TODAY
Keeping your car clean has never been this easy. Choose one of our Fresh Car Club packages to receive regular valets, instead of booking them individually. When you join you can save up to 20% on valets, on dates and times that suit you, with your preferred Fresh Car valeter. If you are an existing customer, you meet the requirements to join and can start reaping the benefits of your discounted valets through our Fresh Car app today.