 Mobile SMART Repairs in Tower Hamlets (London). Includes Car Body, Paintwork Scratches and Dents Removed
Our specialist SMART Repair services cover paintwork scratch repairs, minor dent repairs, alloy wheel repairs, and bumper scuff repairs. With meticulous attention to detail and unparalleled expertise, we restore your vehicle's appearance to its former glory. Our mobile SMART repairs come directly to you in East London in Tower Hamlets, a diverse borough rich in cultural heritage and home to iconic landmarks such as the Tower of London, Brick Lane, and Canary Wharf. Contact us today to experience our specialist SMART Repair services and let us bring your vehicle back to life.
Our team of expert mobile car body repair specialists, serve East London and the surrounding areas, including Tower Hamlets, Islington, Camden, Hackney, Newham, Tottenham, Chigwell, West Hampstead, Barnet, Watford, Loughton, Enfield, Woodgreen, Bow, Isle of Dogs, Ilford, Bethnal Green Leyton, Walthamstow, Wanstead Flats, Hackney Marshes, Plaistow, Beckton, North Woolwich, Little Ilford, Finsbury Park, and Stamford Hill.
Repair Types
We carry out all SMART Repairs (excluding bonnets and roofs) but we do offer machine polishing and touch-ups on all panels including bonnets and roofs.
From £200
Minor dents or bumps can be repaired, filled and painted.
From £180
We provide repairs for paintwork scratches and scuffs. This covers Wings. Doors, Rear 1/4 panels, Tailgates. Sills & A-posts.
From £150
Scuffs and scratches eradicated from the bumper and bumper plastic.
Wing Mirrors & Door Handles
From £150
We can repair damaged car door handles and wing mirrors.
From £50 per panel
We can offer a paint correction service known as machine polishing to remove light scratches and swirls.
From £50 per panel
Paint touch ups for road rash and stone chip repairs caused from loose chippings and grit from the road surface.
What are SMART repairs?
Let's talk about SMART repairs (Small to Medium Area Repair Technology(, the convenient and efficient way to fix bumps, dents, and scratches. Our team of skilled SMART technicians is here to make your life easier by providing on-site repairs at your location. No need to deal with the hassle of going to a body shop—we'll bring our state-of-the-art vans and equipment right to you. And here's the best part: we can have your vehicle looking as good as new in just a few hours! Plus, we're so confident in the quality of our work that we offer a lifetime guarantee on all repairs.
When it comes to professional paint colour matching, we've got you covered. Our experts use advanced technology to seamlessly repair any damage and ensure a precise colour match for any paint finish. Say goodbye to unsightly blemishes and hello to a flawless, restored vehicle. Our goal is to provide you with a speedy and cost-effective solution, so you can get back on the road with confidence.
Are you nearing the end of your leasing or finance agreement and worried about returning your car in pristine condition? Our car body and paintwork end of lease repairs are the perfect solution to make sure your vehicle is in tip-top shape when it's time to hand it back. Trust our expertise and let us take care of those repairs, so you can focus on your next adventure.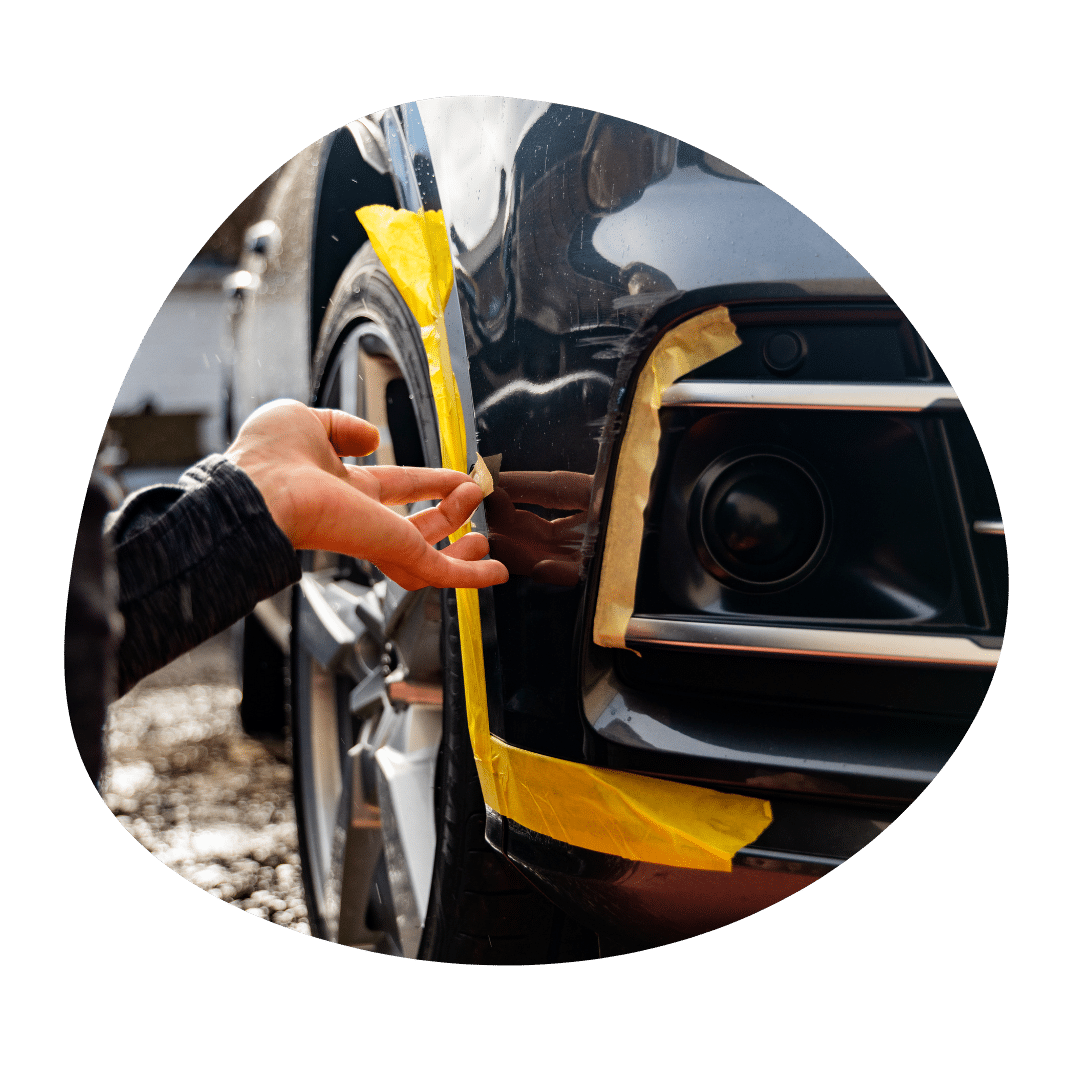 There are 7 steps and processes we follow when undertaking a SMART Repair. This process is for every job we carry out, big or small. The steps are as follows:
Step 1 - Damage assessment and surface cleaning
Step 2 - Surface Preparation
Step 3 - Masking
Step 4 - Application of primer
Step 5 - Sanding of primer
Step 6 - Paint application
Step 7 - Paint correction and finishing
We're trusted by over 30,000 customers to look after their vehicles. Our customers benefit from a fantastic local service and a trusted nationwide brand rated 4.9* by over 3,500 customers.
Our Recent Work
Discover our quality SMART repairs for minor car body damage - delivered straight to your doorstep! Browse through some of our recent work completed for satisfied customers throughout the UK.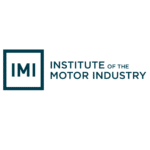 Are you intersted in being part of the Fresh Car SMART team.
Start your own business with a car body shop franchise that guarantees income on month one, with the option of being 100% funded by a government funding scheme!
Smart auto repairs  - Tower Hamlets (London)
You can choose from paintwork scratches, minor dent removal, bumper scuff and alloy wheel repair services.  Simply request a quote for more details.
A full list of all our mobile car valeting services can be found on the Tower Hamlets services page.
Car Scratch Repairs, Dent Removal, Alloy Wheel Refurbishment, and Bumper Scuff Repairs in Tower Hamlets
Got some scratches, dents, or scuffs on your car in Tower Hamlets? No worries, Fresh Car is here to save the day! Our team of skilled technicians is all about making your vehicle look its absolute best. We specialise in a range of repairs, from removing pesky paint scratches to fixing minor dents, refurbishing alloy wheels, and getting rid of those annoying bumper scuffs.
Convenient and Efficient Mobile Service
Forget about the hassle of bringing your car to a bodyshop. We've got a better idea! Our mobile car bodywork repair service will come to you wherever you are in Tower Hamlets. Yup, you heard that right! Our friendly technicians will show up at your preferred location, whether it's your home, workplace, or even your favorite coffee shop. Talk about convenience! We'll get the job done efficiently, saving you time and effort.
SMART Repairs for Damaged Cars
Here's the deal: we've got some serious skills when it comes to SMART repairs. You know, those common areas where your car tends to get dinged up? We've got you covered! From those annoying paintwork scratches to those minor dents that appeared out of nowhere, we've seen it all. And trust us, we've mastered the art of making them disappear. Our goal is simple: to deliver impeccable results that will make your car look like it just rolled off the showroom floor.
Guaranteed Quality and Customer Satisfaction
We take pride in our work, and customer satisfaction is our aim. When you choose Fresh Car, you can rest easy knowing that we only use top-notch materials and industry-leading techniques. We're all about exceeding your expectations and making sure you're absolutely thrilled with the results. Our mission? To enhance both the appearance and value of your vehicle.
Contact Us Today for a Free Quote
Ready to give your car the royal treatment? Well, it's as easy as contacting us for a free quote. Our mobile car bodywork repair specialists are itching to get to work and bring your car back to life. So why wait? Let's make those scratches disappear and get your car looking fabulous again!
Expert Mobile Car Care and Valeting in Tower Hamlets | Fresh Car Valeting
Psst! Want to know a secret? Fresh Car isn't just about repairs. We're also masters in mobile car care and valeting! Our highly skilled team is all about giving your vehicle the VIP treatment it deserves. From thorough cleaning to protective measures, we've got your car's interior and exterior covered. We'll have your ride looking spick and span, shining like a star, and protected from all those pesky elements. So why settle for anything less? Book a mobile car valet in Tower Hamlets or nearby areas today and experience the exceptional treatment your vehicle deserves. Trust us, you won't regret it!