Mobile SMART Repairs in Brighton. Includes Car Body, Paintwork Scratches and Dents Removed
Explore the exceptional mobile car body and paint scratch repair services offered by Fresh Car in Brighton and Hove directly to you at home or work. Our team of skilled technicians possesses expertise in SMART repair methods, enabling them to effectively tackle a wide array of minor car body and paint damage issues. Whether you're dealing with troublesome bumper scuffs, unattractive minor dents, unsightly paintwork scratches, or irritating stone chips, we have the perfect solution for you. Alongside our comprehensive range of services, we specialise in paint touch-ups and minor alloy wheel damage restoration. Serving the areas of Brighton, Worthing, and Horsham in East Sussex, our mobile SMART repairs are designed to provide you with a hassle-free resolution for dents and paintwork scratches. We bring our expertise directly to your desired location.
Repair Types
We carry out all SMART Repairs (excluding bonnets and roofs) but we do offer machine polishing and touch-ups on all panels including bonnets and roofs.
From £200
Minor dents or bumps can be repaired, filled and painted.
From £180
We provide repairs for paintwork scratches and scuffs. This covers Wings. Doors, Rear 1/4 panels, Tailgates. Sills & A-posts.
From £150 
Scuffs and scratches eradicated from the bumper and bumper plastic.
Wing Mirrors & Door Handle
From £150
We can repair damaged car door handles and wing mirrors.
From £50 per panel
We can offer a paint correction service known as machine polishing to remove light scratches and swirls.
From £50 per panel
Paint touch ups for road rash and stone chip repairs caused from loose chippings and grit from the road surface.
What do SMART repairs involve?
Experience the unparalleled convenience and remarkable benefits of SMART (Small to Medium Area Repair Technology) repairs provided by Fresh Car. Our highly skilled technicians specialise in efficiently repairing bumps, dents, and scratches right at your doorstep. With our purpose-built vans and cutting-edge equipment, we have the ability to bring our services directly to you, saving you valuable time and eliminating the need to visit a traditional body shop. Say goodbye to the inconvenience of lengthy repair processes.
When you choose Fresh Car for your SMART repairs, you can enjoy a range of advantages. Firstly, our technicians are equipped with advanced colour matching technology, ensuring seamless repairs that precisely match the existing paint finish of your vehicle. Whether you're dealing with minor scuffs or extensive scratches, our experts will flawlessly restore your vehicle's appearance, leaving it looking as good as new.
Moreover, our SMART repair services offer exceptional value for money. By targeting specific areas of damage, we minimise the need for extensive repairs or replacements, resulting in cost-effective solutions that fit your budget. Our goal is to provide a fast, efficient, and affordable alternative to traditional repair methods.
In addition to the convenience and cost-effectiveness, Fresh Car stands behind the quality of our work. We offer a lifetime guarantee on all repairs carried out, giving you peace of mind and assurance that the job is done right.
End of lease repairs - Whether you're returning a leased vehicle or simply want to restore your car's flawless appearance, our SMART repairs are the ideal solution. Trust Fresh Car to deliver exceptional results, ensuring a seamless return to leasing or finance companies. Say goodbye to worries about penalties for cosmetic damage and confidently hand back your vehicle in pristine condition.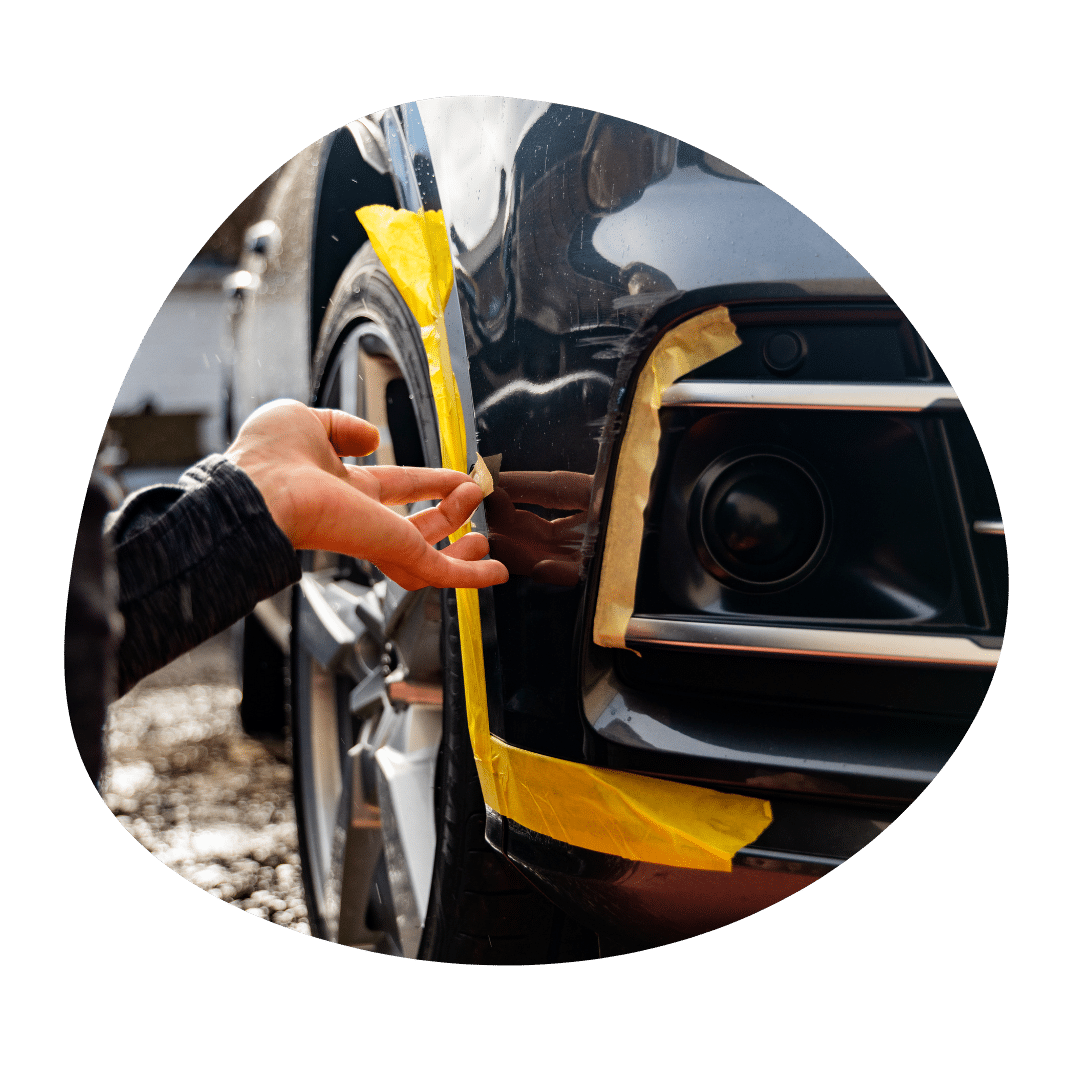 There are 7 steps and processes we follow when undertaking a SMART Repair. This process is for every job we carry out, big or small. The steps are as follows:
Step 1 - Damage assessment and surface cleaning
Step 2 - Surface Preparation
Step 3 - Masking
Step 4 - Application of primer
Step 5 - Sanding of primer
Step 6 - Paint application
Step 7 - Paint correction and finishing
We're trusted by over 30,000 customers to look after their vehicles. Our customers benefit from a fantastic local service and a trusted nationwide brand rated 4.9* by over 3,500 customers.
Our Recent Work
Discover our quality SMART repairs for minor car body damage - delivered straight to your doorstep! Browse through some of our recent work completed for satisfied customers throughout the UK.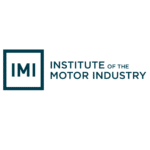 Are you intersted in being part of the Fresh Car SMART team.
Start your own business with a SMART repair franchise opportunity that guarantees income on month one, with the option of being 100% funded by a government funding scheme!
Searching for "SMART repair Brighton"?
- You've come to the right place...
You can choose from paintwork scratches, minor dent removal, bumper scuff and alloy wheel repair services.  Simply request a quote for more details.
To view our range of car valet packages click here to view the Brighton mobile car valeting services.
SMART Repairs to your Doorstep in Brighton
Experience the unmatched convenience and cost-effectiveness of Fresh Car's groundbreaking SMART (Small to Medium Area Repair Technology) solutions, tailor-made for the vibrant city of Brighton. Our team of highly proficient experts is committed to providing exceptional car care services right at your doorstep, eliminating the need to visit conventional accident repair centres or body shops. Equipped with cutting-edge technology and unparalleled expertise, we have the capability to restore your vehicle to its original pristine condition through our efficient mobile service, delivering extraordinary results that seamlessly integrate into your busy schedule.
Revive Your Vehicle with Personalised SMART Repairs in Brighton | Fresh Car SMART Repairs
Fresh Car takes great satisfaction in offering bespoke solutions to a wide range of car care challenges in Brighton. Our skilled technicians excel in rectifying various paint imperfections, carrying out precise dent removal, resolving unsightly bumper scuffs, and restoring damaged alloy wheels. With their exceptional expertise and meticulous attention to detail, our professionals can address minor scratches, visible dents, and other automotive body issues, ensuring a flawless appearance for your vehicle.
Uncompromising Customer Satisfaction for Vehicle Repairs in Brighton
At Fresh Car Mobile SMART Repairs, customer satisfaction is our utmost priority. Our friendly and capable team is fully devoted to meeting your specific requirements.. Whether you require a prompt paint touch-up, seamless dent removal, or impeccable bumper repair, we go above and beyond to deliver a seamless repair experience for every customer in the heart of Brighton and its surrounding areas. Trust us to deliver exceptional results and restore your vehicle to its former glory.
Mobile Fresh Car Valeting in Brighton
If you need a car clean but have no time to visit the car wash then Fresh Car mobile valeting services are the solution for you. We come to you! Our highly skilled valeting team is dedicated to providing a meticulous and professional finish to both the interior and exterior of your beloved vehicle. Our thoughtfully designed valeting packages encompass everything from deep cleaning to paint protection, leaving your car looking rejuvenated, spotless, and well-protected against environmental conditions. Don't miss the opportunity to indulge your vehicle with the care it deserves. Schedule a mobile car valet in Brighton today. Click here to book now.