Mobile Car Valeting Leeds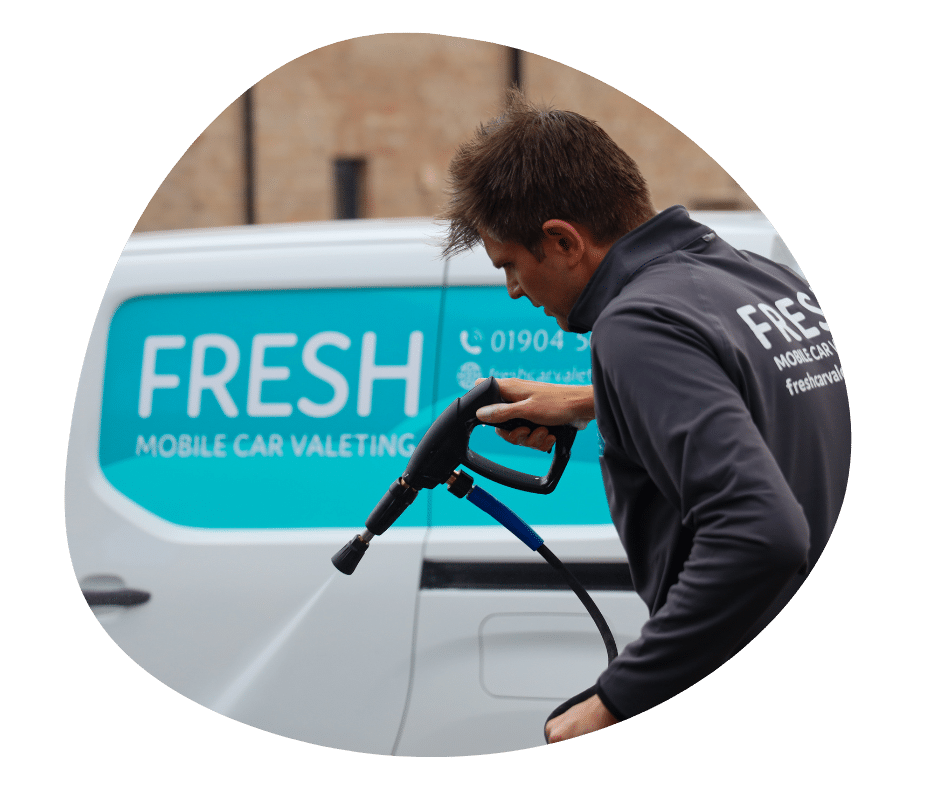 Looking for a mobile car valeting service in Leeds? Look no further than Fresh Car. We provide a high quality, reliable service and our customers love us! We have 5 Star Ratings and Happy Customers, book your valet now and your car will be looking fantastic in no time!
We offer the best, ultra-professional mobile car valeting services all over the city of Leeds and the West Yorkshire area. This is a mobile car cleaning service that comes directly to your home or office. Anywhere your vehicle is parked, we can clear up.
We also now provide a specific mobile car detailing service in Leeds with a wide range of additional services such as machine polishing, ceramic coating, stone chip repairs as well as maintenance services.
Also available is our new SMART auto repairs repair service. We now provide smart repairs in Leeds direct to your door, click through to find out more.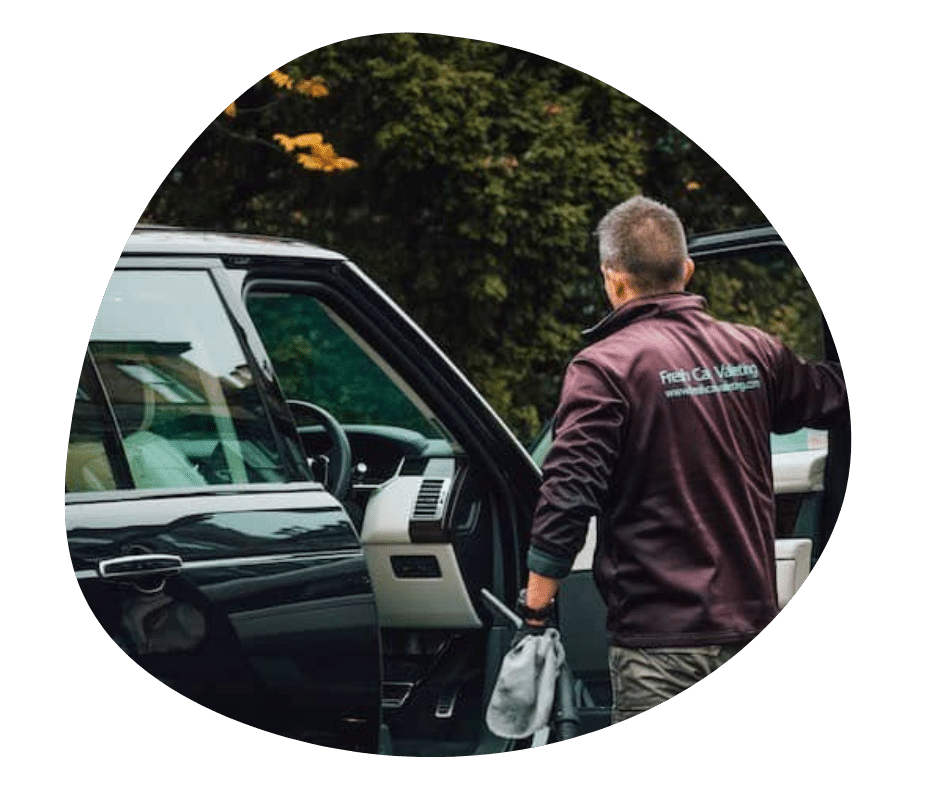 Packages start with a 1hr Mini Valet up to our 4.5hr Signature Valet.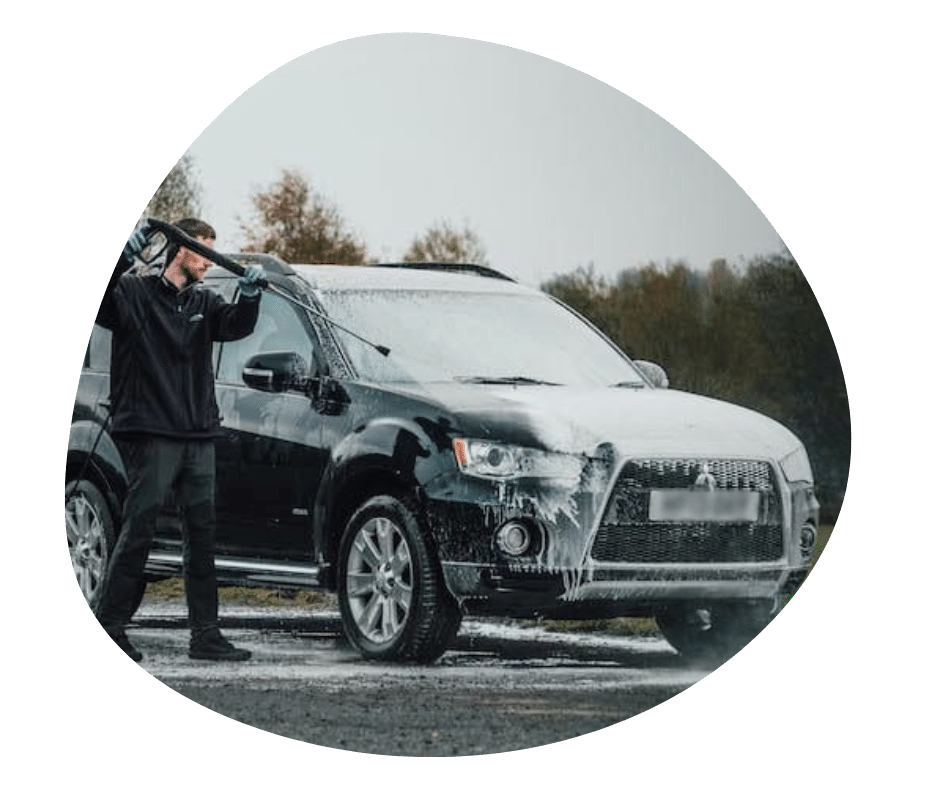 Choose from a basic safe wash to detailed 3hr enhanced protection.
Choose a standard or deep clean to restore the inside of your car to its former glory.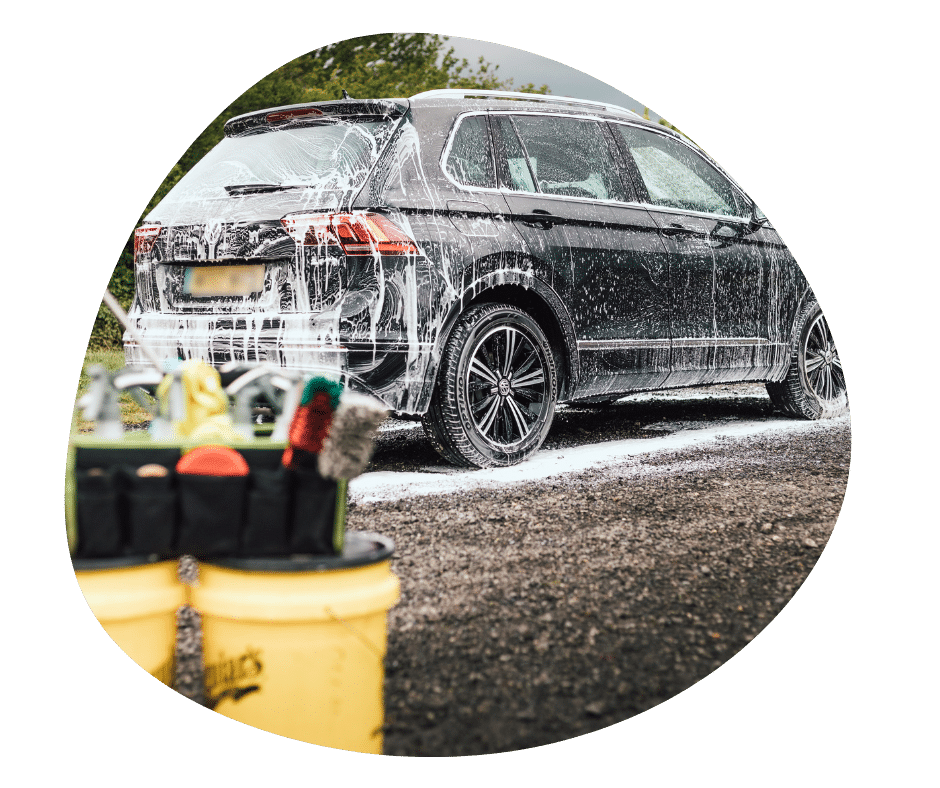 Trusted customers across the UK...
and growing every day!​
Fresh Car provides mobile car care services directly to your home or office with over 60% of our customers returning to book another valet.
Mobile Car Valeting Leeds
Welcome to Fresh Car. We offer the best, ultra professional mobile car valeting services all over the Leeds and the West Yorkshire area, including outlying towns like Collingham, East Keswick, Farsley, Horsforth, Leathley, Meanwood, Morely and New Farnley. We are completely mobile and arrive at a location of your choice at a time that appropriate for you; be it your home, workplace, gym or any other place you can think of really.
So you can contact Fresh Car with confidence you'll get professional valeting and excellent customer service. We haven't expanded too much, so immediately without a firm focus on exceeding our clients' expectancies as often as feasible and providing a level of service that our several contended customers inform us they really can't get elsewhere. Our client retention is over 90% so we are doing everything best. Decide by yourself by contacting 0113 487 2327 and joining Leeds's ever growing band of Fresh Car clients. Our car valeting engineers are all professionals, completely guided and trained in safe wash techniques.
EXPERIENCED & FULLY QUALIFIED TECHNICIANS
For a lot of people a car is the most pricey item they will ever purchase, after land of course. At Fresh Car we are all car nuts and wouldn't desire of allowing any old Tom, Dick or Harry loose on our precious sedan and our mobile valeting services reflect our urge for cars. We appoint only fully certified and specialized mechanics to deal with our mobile valets. New recruits lacking the required knowledge shadow an experienced colleague until their capability is at a constantly high standard. Following that we monitor their work thereafter to ensure the excellence of their work meets our exacting levels.
SAFE WASH METHODS TO AVOID DAMAGE
We have all heard of awful stories from inferior valeting companies; sickening scrapes which weren't experienced prior to being the most familiar problem.During any valet there are a number of relatively normal methods, procedures and practises which help guarantee your car's condition is retained perfectly while valeting or detailing your car or other automobile. All our mobile valeting staff are schooled in such methods and we run constant refresher techniques across the company to guarantee our levels don't slip. We believe detailing is all about the details and it's this inspiring approach to the job that delivers such remarkable outcomes.
COMPLETELY INSURED FOR MOBILE VATEING SERVICES
We are insured to clean your car or any of the products and services we provide for you. Your car wont only look shiny and new, you'll know that the people working on it are safely covered to do what they need to do.
WE ONLY USE PREMIUM PRODUCTS
Not just is our mobile valeting taken out to a high, qualified level, we match our quality of service with only the high quality products. We think the best style to grow our firm is verbally and that requires our clients to be very satisfied by products we offer that they spread their perferction. Premium products from the likes of Karcher, Auto Glym and Auto Smart assist us to do a better job of cleaning your car. We don't use anything else, it's only the perfect for the cars we care for in Leeds.
READ OUR CAR VALETING REVIEWS
If you haven't started using Fresh Car for your valeting, maintenance or detailing yet and you need some convincing, try reading the reviews on the website where they get posted regularly, or on Facebook where nearly every day someone in will be expressing their joy with their shiny valeted car. Try giving us a call on to book an appointment. You won't be disappointed.
MINI VALET SERVICE
The Mini Valet service in is the quickest package we have. Ideal for a quick clean, it comprises of an exterior car wash clearing off the mud from the outside before moving on to vacuuming the inside and clearing out the door shuts, pockets and plastic surrounds. We will then clean and buff the windscreens before moving onto the final touches of adding black tyre paint to add that 'brand new' feeling.
INTERIOR VALET SERVICE
It often takes a while for the interior of your car becomes dirty but in time it the rubbish, dust and mess will accrue. The inside of your car is important you and loads of people like the peace and quiet of washing their own car.  At Fresh Car we have two interior packages to choose from but please remember you can add as many add-ons as you wish. We use virucidal disinfecting products when cleaning your car. Using a combination of Aromatek and steam, it kills off 99% of bacteria. Fresh Car on use the best quality products to clean your vehicle. Our team in expertise and experience in interior car cleaning will ensure that your car will be gleaming clean in no time.   
FULL VALET PACKAGES
Fresh Car provides 3 types of full valeting packages. What do you get? They all start with what you would get from the Mini Valet Service, but you'll get that deeper clean. The standard full valet takes up to 2.5 hours. Included in this package your paint work tar and other decontaminants will be removed from paintwork. Polish is then sprayed to enhance & protect paintwork. Fabric areas machine cleaned & colour restored. We'll clean the mats, and all exterior plastic areas are all cleaned to their original colour. As usual, all the standard mini valet services like the exterior wash, door shuts cleaned, windows buffed, interior vacuumed, plastic areas cleaned, tyre paint added, and your wheels being cleaned come as standard.
Our 2nd full valet package takes up to three and a half hours. Here we will enhance your paintwork and keep it protected from the elements. The car will be hand polished with a coat of high-grade carnauba wax applied with extra attention paid to areas of minor scratching. Once your tyres have been slicked back to their original black, we'll apply a coating of wax to keep that finish for longer. It will make the tyres look slick for even for longer!
We also provide the Signature Valet. It takes up to four and a half hours. It is the valet we're known for, that returns your car to showroom condition. Included in this package that is not in the others is clay bar treatment, a coat of sealant, roof lining cleaning, the steam treatment and special wheel treatment. Beyond this we've got a load of optional extras so you can tailor your valet service so it is perfect for your car and your requirements, and remember, it's entirely at a place in of your choice too.
CAR CLUB DISCOUNTS
Join our Car Club premium packages and acquire regular valeting services from your own, dedicated valeter who will get to know your car thoroughly. You can clearly still choose a date, time and place in Leeds that suits you and, if you like things a particular way, the connection you will form with your valeter will make sure this happens every time. Call us on 0113 487 2327 or send us a message here to register with the Car Club. You will even obtain a membership card offering you a range of discounts and deals from some of Leeds's best car care companies.
UNIQUE BACKGROUND
Fresh Car commenced in August 2015 as a project at Heriot Watt University in Edinburgh. Owner of the business, Sam, and friend Thomas worked in partnership using their urge for cars to fuel the project. When it was completed they decided that there wasn't any reason that it couldn't run in the real world, and we've been cleaning and valeting Leeds's cars ever since! Currently a little more advanced than the first ideas in the classroom, we work in Edinburgh, Livingston, Fife & the Lothians. Basically, we are merely a group of car fanatics who earn a living doing what we love all day long. To us this is just not a job and our business is built on the ideals of quality, loyalty and hard work. You can read more regarding our company ethos and connect with our team here.
VALETING V DETAILING
It's ambiguous to say the least, Valeting is originally a UK term, the US use Detailing instead. We now use Detailing as a term when we need more than a standard valet with a car wash, interior clean. and polish. We provide Car Detailing in the area. The car detailing service includes cleaning air vents, repairing chips and scratches to paintwork, minor dents, and a detail to chrome trim, wheel arches and more. We love to talk cars so get in touch or check out our varied valeting services on this site for more information on how and why you would choose to put on those little extras that will not just wash your car but make it shine like new in the parts traditional valeting doesn't tread and we would love to restore your vehicle back to pristine condition. As always, it's your choice and you can tailor your valet to your own specific level of quality or budget.
BOOKING YOUR VALET
It couldn't be simpler. For excellent, professional car valeting for your vehicle in Leeds just call us on 0113 487 2327 or click here (LINK) and tell us a date, time and location that is suitable for you and we'll do the rest. Contact us and enjoy the best in Leeds car valeting.