Car Valeting Bournemouth & Poole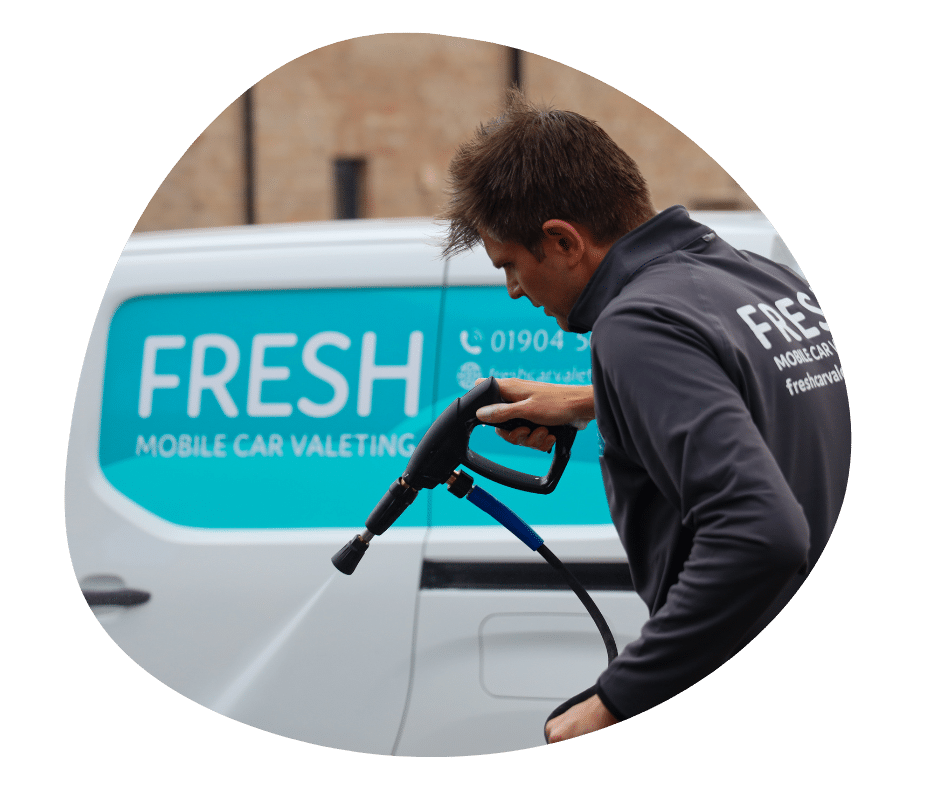 In Bournemouth and Poole Fresh Car offer mobile car valeting and car detailing services. No matter where your vehicle is parked—at home or at work—we can valet your car.
We arrive at your chosen location in purpose-built vans that are stocked with all the supplies and tools needed to thoroughly clean your vehicle on the inside and out.
Our detailing packages include ceramic coating, machine polishing and full interior detail.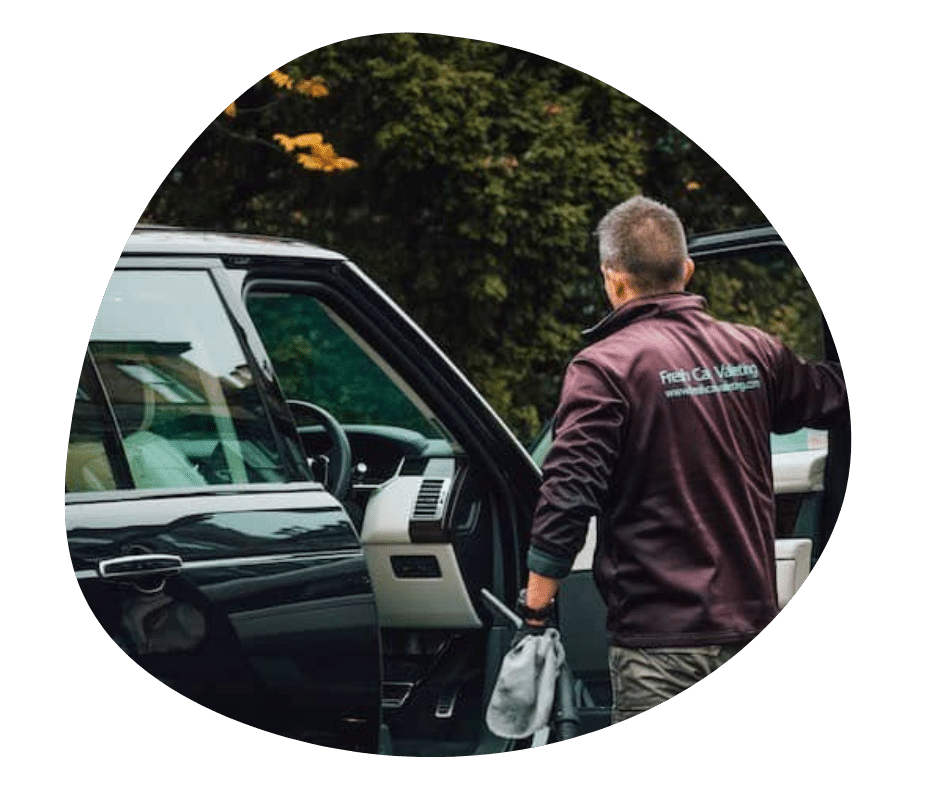 Packages start with a 1hr Mini Valet up to our 4.5hr Signature Valet.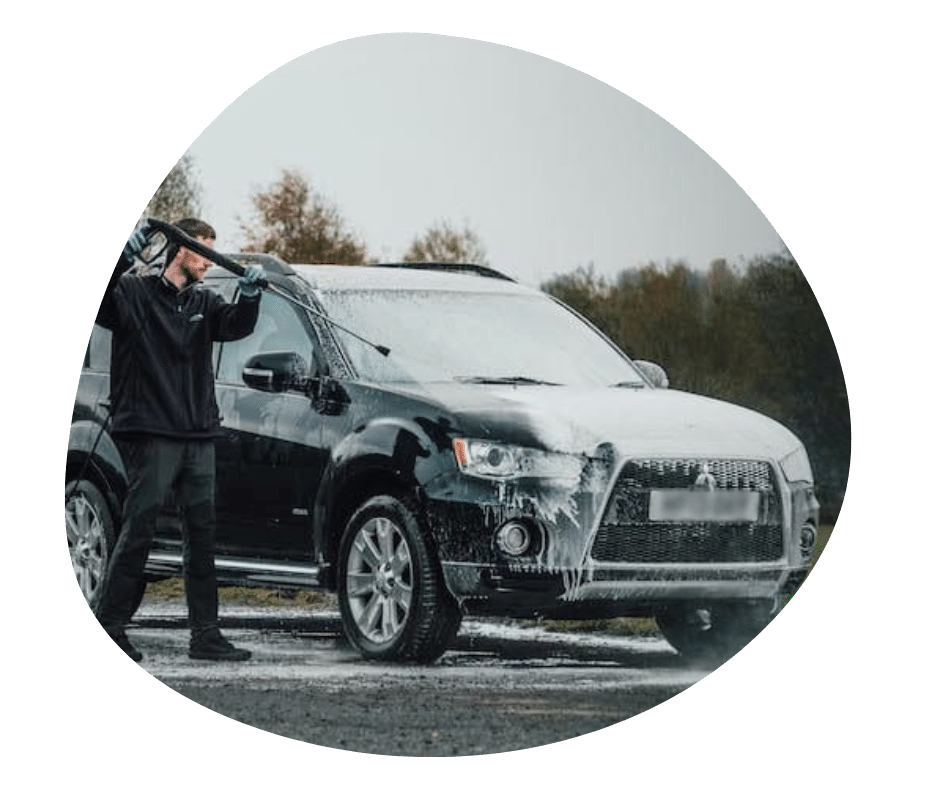 Choose from basic safe wash to detailed 3hr enhanced protection.
Choose a standard or deep clean to restore the inside of your car to its former glory.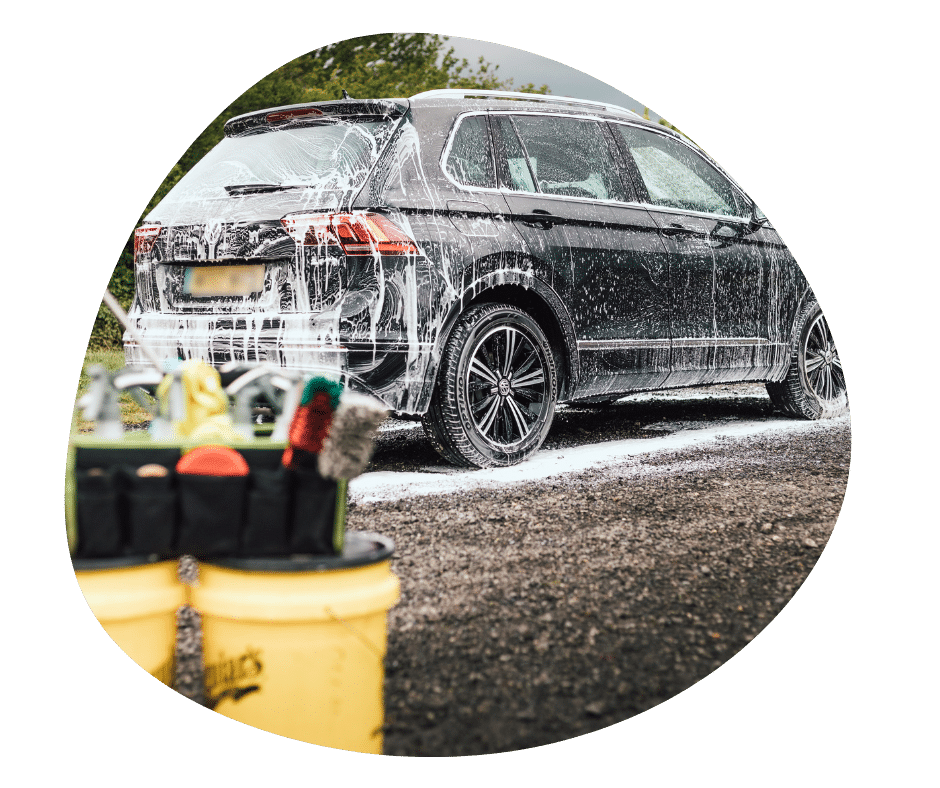 Trusted customers across the UK...
and growing every day!​
Fresh Car provides mobile car care services directly to your home or office and over 60% of our customers return to book another valet.
Mobile Car Valeting Bournemouth and Poole
In Bournemouth and Poole Fresh Car provides expert mobile car valeting and car maintenance services.  A smart approach to maintain your car's value is to get it valeted frequently. Since we are entirely mobile, we can visit your home, workplace, fitness centre, or any other location you can think of whenever it's most convenient for you. Our car cleaning services are ideal for all needs and budgets because we provide a selection of valet packages with add-on extras like dog hair removal and paint protection.
Our customers' needs have always been our main priority at Fresh Car, and they have recognised us for our excellent services. Whether you need a full valet or a quick safe wash, we will treat you with the same level of care and concern. Read our customer feedback to find out why over 4,000 of our existing clients rate us so highly. Call 01202 237190 to arrange an appointment with your local valet in Bournemouth, Poole or the surrounding towns and villages.
ABOUT FRESH CAR 
Sam was a business student at the time, and after starting Fresh as part of a university project, he decided to take the plunge and pursue the company full-time. To this day, our core values for making Fresh Car a success is rooted in being an entrepreneur. Our valeters take great pride in working hard and providing exceptional service while having a good time on the job. Fresh Car has franchises in Scotland, England, Wales, Northern Ireland, and Ireland, in addition to providing mobile car care in Bournemouth.
VALETERS AT FRESH CAR
When you have your car cleaned by one of our fully qualified valeters, you will be in good hands. Our standards are extremely high, and before allowing our franchises to clean vehicles on their own, we ensure that they have been professionally trained. Fresh also ensures that our mobile car care professionals attend refresher courses so that they are always up to date on the latest car wash methods. Our goal is to leave you completely satisfied and looking forward to your next visit from your favourite valeter in your area. 
ONLINE REVIEWS
In the car care industry, reputation is everything. We take pride in the reviews we receive on Facebook and Google, as well as those on our website. Our customers in and around the area consistently leave us glowing reviews. With luck, they'll persuade you that we're the right company to give your car its next clean. Give us a call and we'll get you booked in.
BOOKING WITH FRESH CAR
In the Bournemouth area, we are proud to offer our mobile car care service. We provide exterior and interior valet packages to suit your needs. To book your vehicle in for a clean, book online through the website or download the Fresh mobile app.
SAFE WASH METHODS
There's no need to worry about any scratches or swirls when having your car cleaned by a Fresh Car valeter, because we train our franchisees to be proficient in safe wash methods. Our professional car care specialists come with all the required equipment to effectively and safely wash your car. The techniques used will ensure your vehicle has that perfect finish and has the best chance of staying in showroom condition.
FULLY INSURED
We are covered by insurance for valeting, detailing and paint touch ups, maintenance, and all other services.
PREMIUM VALETING PRODUCTS AND EQUIPMENT
Because we only use the best car cleaning products, we can provide a premium car cleaning service. Our specialists use only the best products to give your vehicle that perfect finish. We only use high-quality products from manufacturers like Auto Smart, Karcher, and Autoglym. 
MINI VALET
If you just want to get rid of daily grime, our mobile Mini Valet is ideal. We'll wash the outside of your car first, then vacuum the interior, clean the plastic parts of the door seals, polish your windows until they are completely streak-free, and finish by applying special tyre paint to restore your rubber to its glossy, black, showroom state. 
INTERIOR VALET SERVICES
Clean up the interior of your car without having to get your full vehicle valeted. Whether the kids have left bits of food all over the place or you have soil in the car, an interior clean will be exactly what you need. You can choose between a regular or deep interior clean depending on just how dirty your car is. We offer extras such as a seat machine clean or mould removal and sanitization in addition to interior valeting bundles. Our skilled mobile auto care specialists will restore the interior of your vehicle to its former glory.
FULL VALET PACKAGES
A full valet is our most popular valeting package and is one of the most professional services we can offer. It involves the mini valet services as standard but with a further deep clean inside and out, and can take up to two and a half hours to complete. The full valet service will include a full exterior wash and polish, full hoover (includes seats, boot, door bins), cleaning of all surfaces including plastics, as well as seats, carpets and mats being shampooed. As an optional extra you can add paint protection on top of your valet package to enhance the paintwork, and keep it protected from the elements.
FRESH CAR CLUB MEMBERSHIP
There are two major requirements for joining the Fresh Car Club. First and foremost, you must be a previous customer. Number two, in order to join, you must first download the Fresh app, as Car Club is entirely managed through the app. Select your preferred valet package, frequency of cleaning, and form of payment. Allow us to save you money and treat your car on a regular basis.