Mobile Car Valeting Stockport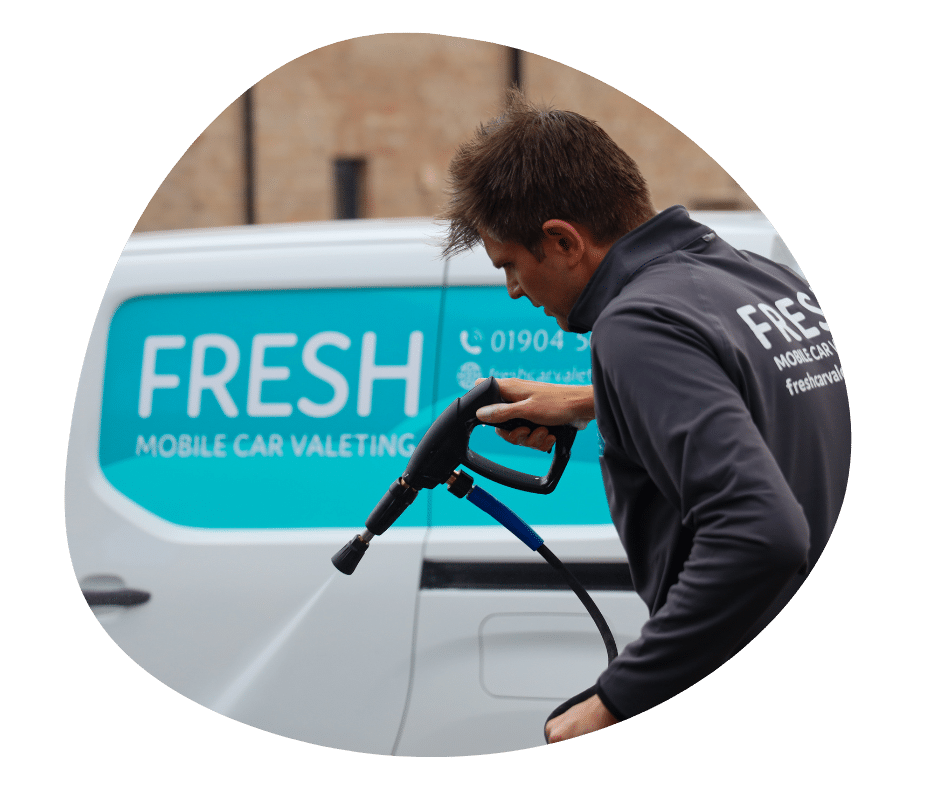 Fresh Car offers mobile car wash and detailing services in the Greater Manchester town of Stockport.
Our valeters can clean your vehicle and deliver a Full, Mini, or Signature Valet depending on your requirements, no matter where you park. On a day and time that works for you, one of our branded vans will come to your home or workplace to clean your car and restore that FRESH feeling!
We also now provide a mobile car detailing service in the Stockport area, including ceramic coating, machine polishing, and stone chip removal.
If you book a valet or detailing package with us, we are sure you'll join over 30,000 satisfied Fresh Car customers in the UK.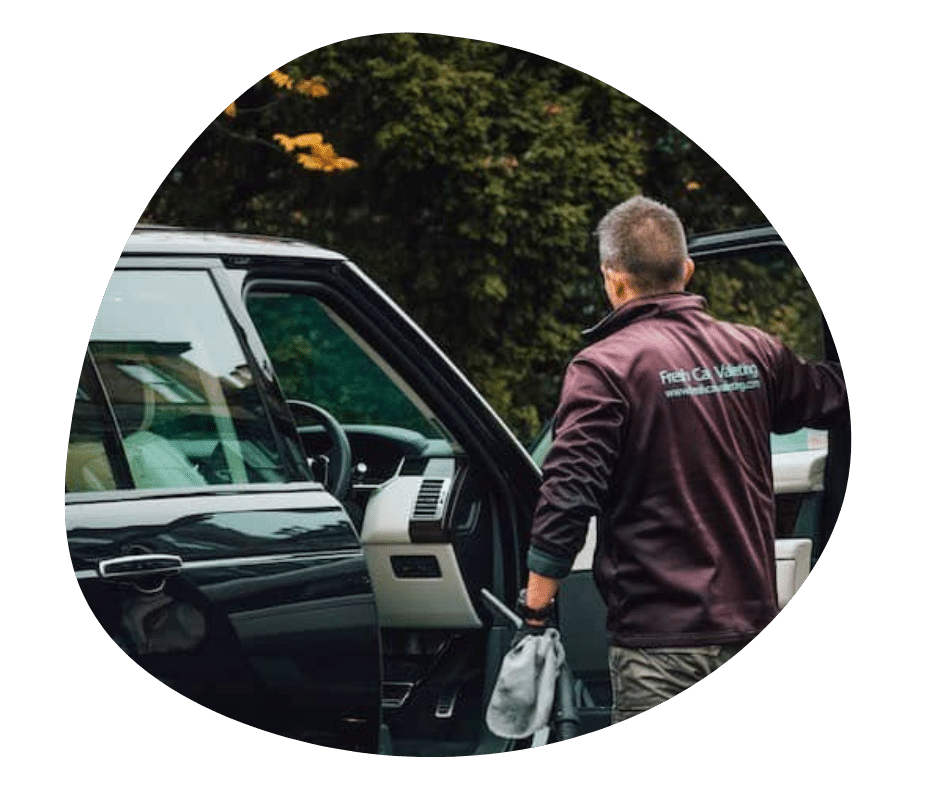 Packages start with a 1hr Mini Valet up to our 4.5hr Signature Valet.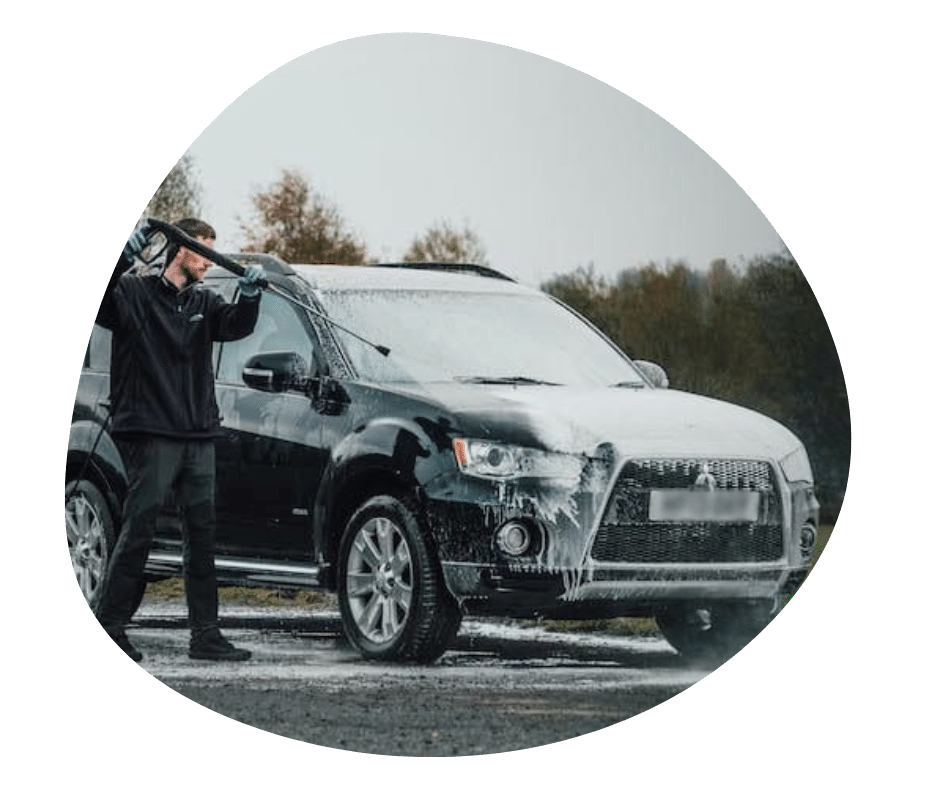 Choose from basic safe wash to detailed 3hr enhanced protection.
Choose a standard or deep clean to restore the inside of your car to its former glory.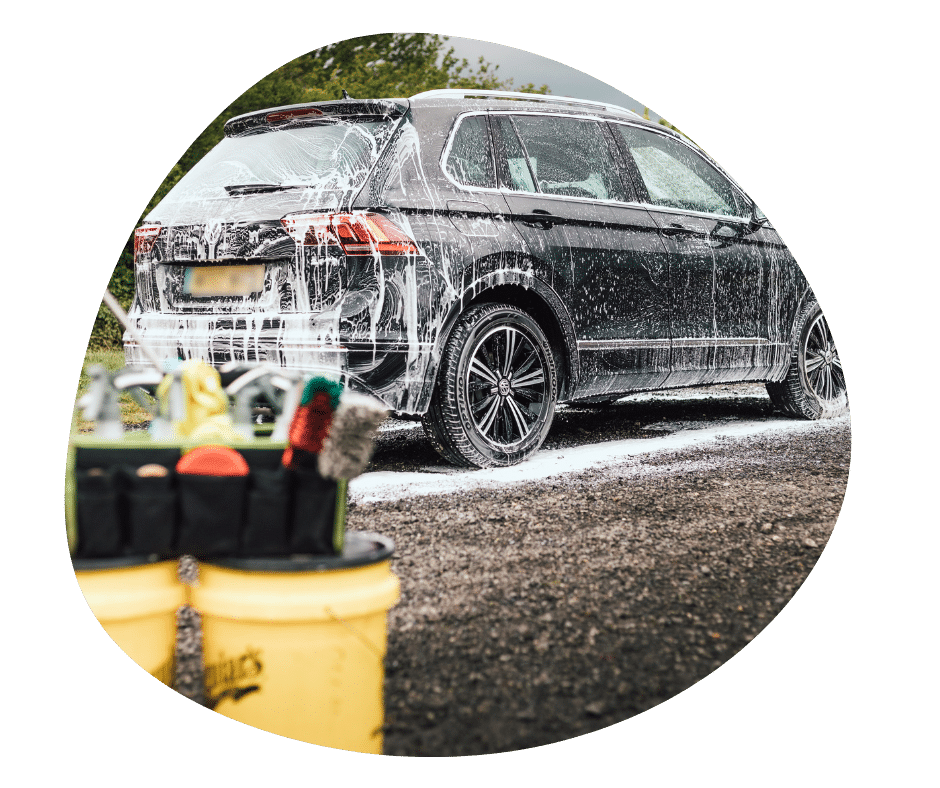 Trusted customers across the UK...
and growing every day!​
Fresh Car provides mobile car care services directly to your home or office and over 60% of our customers return to book another valet.
Mobile Car Valeting Stockport
Looking for a car wash in Stockport? We've got you covered!
In the Greater Manchester district, Fresh Car provides first class mobile car valeting and detailing services to the borough of Stockport and surrounding areas.
We can come to you anywhere within our service region and arrive at your preferred location at a time that suits you if it's your home, office, fitness club, or any other site you have in mind. When it comes to car maintenance, there are many factors to consider. However, keeping your car clean is the most important. A clean car not only looks wonderful, but it also protects your investment.
Fresh Car guarantees outstanding service and skilled car valeting and detailing. We are committed to going above and above for our clients. Over 60% of our customers return, and they frequently have their car cleaned by their local valeter. Our car care experts have also received thorough training in safe washing techniques. To book a valet in the Greater Manchester and Stockport area, please contact our friendly Fresh team on 0161 509 4353
OUR HISTORY
Sam (founder of Fresh) understood that starting your own business meant taking a chance and getting your hands dirty, and in 2016, he did just that. Sam made the decision to pursue this as a career after founding a valeting business as part of a project at Heriot Watt University and seeing the success. Since there was such a high demand for expert mobile auto valeting services, Sam soon had to hire more staff to keep up. As the team grew bigger, franchising started to give workers the opportunity to get paid more for their work. Almost every town and city in the UK and Ireland currently has a Fresh franchise, and we are happy to offer our mobile car care services to the Stockport and Greater Manchester areas.
ONLINE REPUTATION
We at Fresh are extremely proud of how others perceive us online. Most review websites on the internet gave us a staggering 4.9 out of 5 stars. The remarks we get from customers show how dependable, diligent, and high-quality our services are. You'll learn why we have such a large following of loyal customers when you book your next valet with us.
VALETERS 
When one of our highly trained valeters cleans your vehicle, you can rest assured that it is in good hands. Our requirements are very strict, and before allowing any of our franchises to clean cars on their own, we make sure they have all received expert training. In order to keep our mobile car care specialists current with the most recent techniques, Fresh also makes sure they attend refresher training sessions. Your complete satisfaction and anticipation for your next visit from your favourite valeter are our goals.
HOW TO BOOK A VALET PACKAGE
Contact us right away to arrange a mini valet, full valet, or signature valet package with your local car valeter in Stockport. Choose a time slot in the morning or afternoon on a day that works for you. The quickest and easiest method to book a package is through this website, our Android and iPhone app, or by phone.
DISCOUNTS FOR THE FRESH CAR CLUB
You are eligible to join the exclusive Fresh Car Club if you have previously used our valet services. Regular cleanings with your favourite valeter are provided to you at a discounted rate. To sign up, make sure to download our app, which is available for Apple and Android phones.
FULLY INSURED
Valeting, detailing, paint touch-ups, maintenance, and all other services are all covered by insurance.
THE BEST VALETING PRODUCTS & EQUIPMENT
Because we only use the best car cleaning products, we can provide a premium car cleaning service. Our specialists use only the best products to give your vehicle that perfect shine. We used brands such as Auto Glym, Karcher and Auto SMART.
SAFE WASHING TO PREVENT DAMAGE
There is no need to be concerned about any damage when having your car cleaned by a Fresh Car valeter. These professionals are highly skilled in using safe wash methods, so you can rest assured that your car will be in excellent condition when it is finished. Our car care professionals have the necessary equipment to efficiently and safely wash your car. To get the best finish on your vehicle, only the safe wash process is followed. This will help ensure your car remains in showroom condition and looks great.
MINI VALETS 
Our mobile Mini Valet is perfect if you're short on time or just want to get rid of daily filth. We'll start by washing the outside of your car, then vacuum the inside, clean the plastic door seal components, polish your windows until they are entirely streak-free, and last apply special tyre paint to bring your rubber back to its glossy, black, showroom condition. 
EXTERIOR CLEAN
Use an exterior valet service if you don't have the time to wash your car. We guarantee a superior scratch-free clean from our valeters. Our two primary exterior valet options are either a safe wash or a thorough wash. The outside is initially treated with snow foam to properly remove debris without damaging the paintwork before being pressure washed. We'll have your automobile back in perfect shape in no time at all.
INTERIOR CLEAN
Depending on how dirty your vehicle is, you can select between a normal or deep inside clean. We provide extras that you may add on top of our interior valeting services, such as a seat machine clean or mould eradication and sanitisation. Your car's interior will be brought back to its former splendour by our knowledgeable mobile car care specialists.
FULL VALETS
We provide three different comprehensive valeting services. The typical full valet process can take up to 2.5 hours. After removing tar and other pollutants from the paintwork, a shine will be sprayed to protect it. Fabric sections receive a machine clean, shampoo, and moisturise. The mats will be cleaned, and all of the external plastic will be restored to its original colour. All the typical mini valet services, including external washing, cleaning of door shuts and windows, inside vacuuming, cleaning of plastic areas, adding of tyre paint, and cleaning of your wheels, are included as normal.
Up to three and a half hours are required for our second full valet package. We will enhance your paintwork and preserve it from the elements with our enhanced package. Your car will be manually polished, and then a layer of premium carnauba wax will be applied, paying special attention to any tiny scratching. Your tyres will be waxed after being restored to their original black colour to prolong the life of the finish. The tyres will stay looking terrific for longer as a result!
Signature Valet is the third package we provide. Up to four and a half hours are needed. Our renowned valet service brings your car back to showroom standards. The clay bar treatment, a layer of sealant, cleaning of the roof lining, the steam treatment, and special wheel treatment are all included in this package that is not in the others. In addition, we provide a good number of add-ons so you can customise your valet service to be ideal for your vehicle and your needs. Remember, your valet is at a location of your choice as well.