Mobile Car Valeting Manchester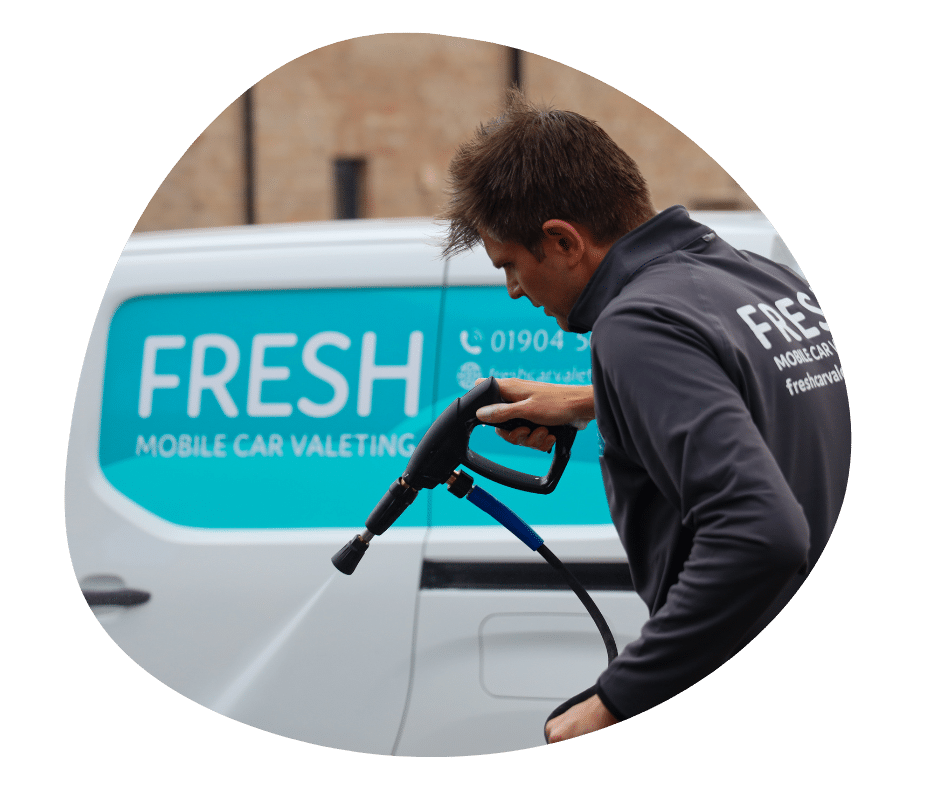 Fresh Car are the city of Manchester's mobile car care professionals. We have you covered for everything from vehicle valeting to detailing services including ceramic coating, machine polishing, and stone chip repair.
Choose one of our car valet packages, and let our skilled mobile valeters clean your car anywhere in Greater Manchester. Whether you are at home or in the workplace, we can come right to your door.
We offer a full mobile car wash and detailing service in the Manchester region, as well as car valeting in nearby areas like New Farnley, Salford, Droylsden, Middleton, Prestwich, Failsworth, Ashton-under-Lyne, Whitefield, Eccles, Denton, Oldham, Stretford, Heywood, Radcliffe, Royton, Stalybridge, Urmston, Hyde, Sale, and Stockport.
Also available is our new SMART auto repairs repair service. We now provide car body repairs in Manchester direct to your door, click through to find out more.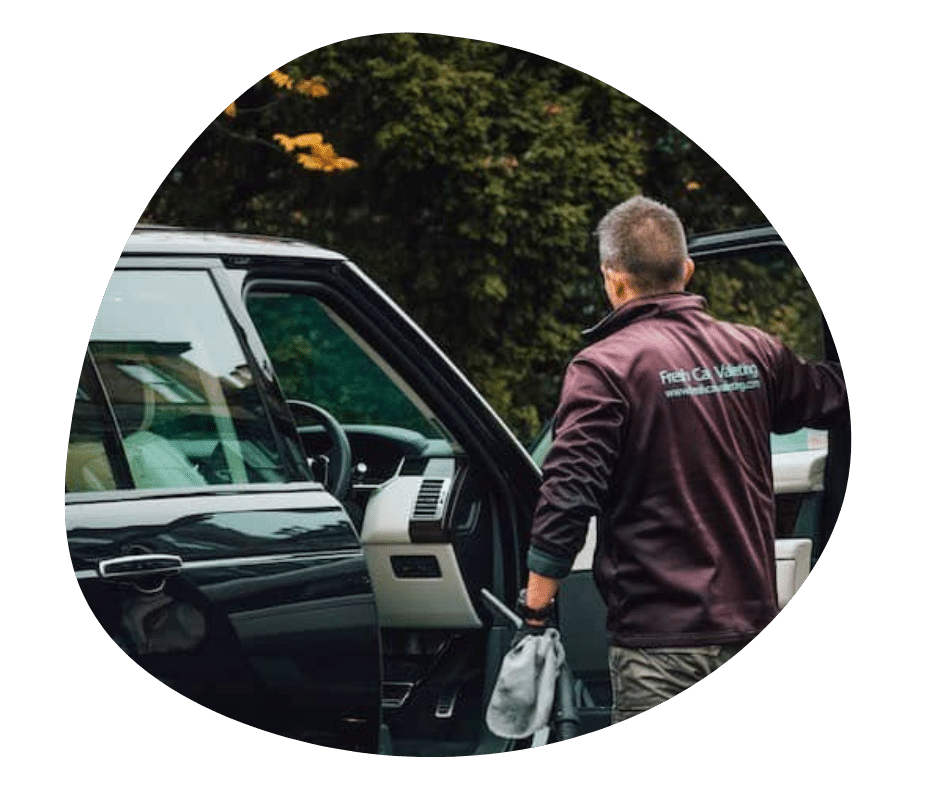 Packages start with a 1hr Mini-Valet up to our 4.5hr Signature Valet.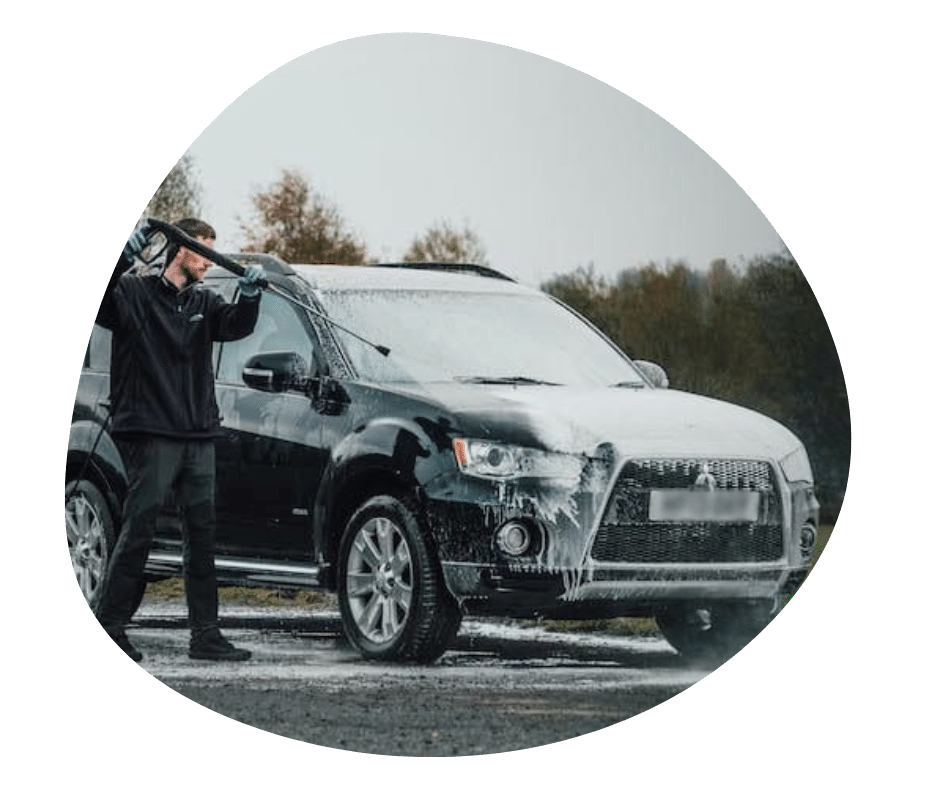 Choose from basic safe-wash to detailed 3hr enhanced protection.
Choose a standard or deep clean to restore the inside of your car to its former glory.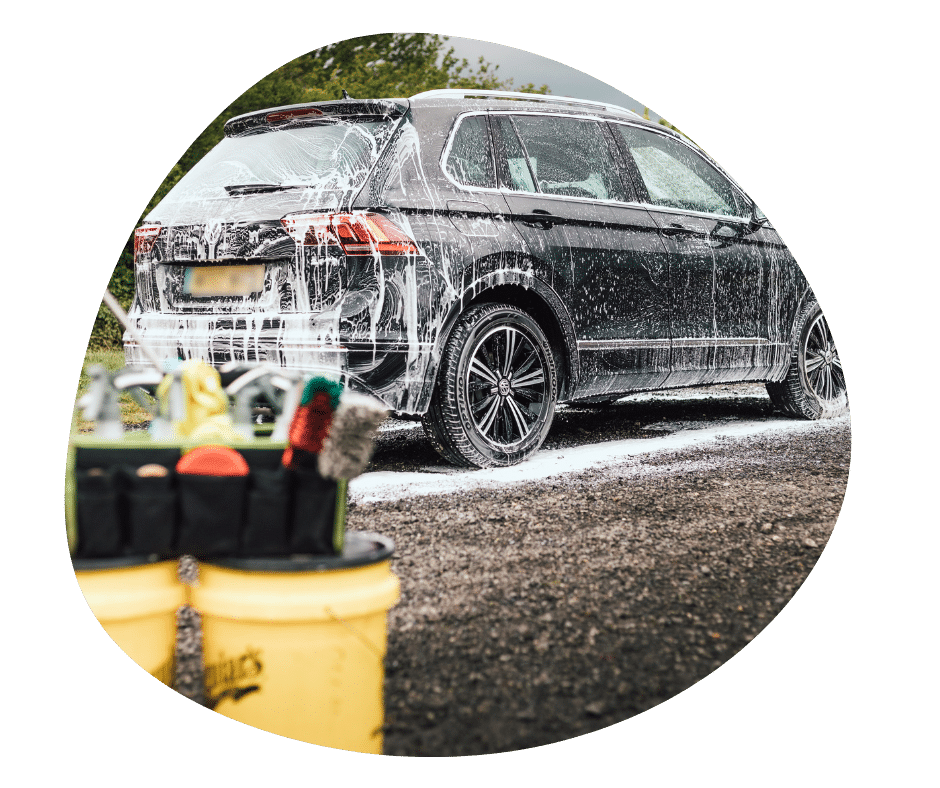 Trusted customers across the UK...
and growing every day!​
Fresh Car provides mobile car care services directly to your home or office and over 60% of our customers return to book another valet.
Mobile Car Valeting Manchester
Welcome to Fresh Car. We deal in high end, expert mobile car valeting services throughout the Manchester area, providing car valeting to surrounding towns like New Farnley, Salford, Droylsden, Middleton, Prestwich, Failsworth, Ashton-under-lyne, Whitefield, Eccles, Denton, Oldham, Stretford, Heywood, Radcliffe, Royton, Stalybridge, Urmston, Hyde, Sale and Stockport.
We also now provide a specific mobile car detailing service in the Manchester area, click through to find out more.
We are completely mobile and come to a location of your choice at a time which suits you; be it your residence, office, gym or anywhere you can think of really.
When you choose Fresh Car, you can rest assured that you're selecting a company dedicated to delivering specialised valeting services and exceptional customer care. To experience the difference, contact us at 0161 509 4353 and join the ever-expanding community of Fresh Car customers in Manchester. Our team of car valeting experts is highly skilled, fully trained, and only use in safe washing techniques, ensuring that your vehicle emerges looking sparkling.
EXPERIENCED & FULLY SKILLED TECHNICIANS
For a lot of people a car is the most pricey item they will ever buy, after property obviously. At Fresh Car we are completely crazy for cars and would not dream of allowing any old Tom, Dick or Harry loose on our precious sedan and our mobile valeting services reflect our desire for cars. We appoint only totally certified and specialized technicians to carry out our mobile valets. New recruits short of the necessary experience shadow a skilled co-worker until their capability is at a steadily high enough level. Also that we inspect their work later to confirm the class of their work meets our thorough norms.
SAFE WASH TECHNIQUES TO AVERT DAMAGE
We've all listened to terrible stories from inferior valeting companies; sickening scrapes that weren't undergone before being the most familiar complaint.During any valet there are a variety of relatively simple measures, procedures and practises that assist to certify your car's state is conserved impeccably while valeting or detailing your car or other vehicle. All our mobile valeting staff are trained in such techniques and we run constant refresher methods across the company to guarantee our levels do not drop. We believe detailing is entirely about the details and it's this challenging attitude to your work that serves such remarkable results.
COMPREHENSIVELY INSURED
We don't think you will locate better cleaning than we deliver since we give back your vehicle in showroom condition but, should an issue comes up, believe in the knowledge that we are carefully insured while undertaking any of our mobile valeting services.
WE JUST USE PREMIUM PRODUCTS
Not just is our mobile valeting carried out to a high, professional level, we match our service quality with only the best of products. We think the perfect manner to expand our industry is by word of mouth and that necessitates our customers to be so satisfied by outcomes we deliver that they spread their performance. High quality products similar to Karcher, Auto Glym and Auto Smart help us to do a better job of cleaning your car. We don't use anything else, it's just the perfect for the cars we care for in Manchester.
FANTASTIC FEEDBACK
Not confident still? Do not agree with us for how ideal our mobile valeting service is. We regularly hear glowing applause from our clients across the UK, usually from the new ones who have experience of car valets and who believed they knew what to hope from a valeting service. You'll come upon some of these references on our site so check them out and then call us on 0161 509 4353 to reserve your car in for valeting and join the Fresh Car revolution! Please contact us if you'd wish to leave your own feedback, we'd love to hear from you.
MINI VALET SERVICE
We have a huge range of valeting services. Our mobile Mini Valet is best if you do not have enough time or only want to clear up day to day dirt. We'll clean your vehicle by beginning with an exterior wash, vacuuming inside then cleaning the door shuts and plastic areas before buffing your windows till they are 100% scratch free and then completing by applying special tyre paint top return your rubber to its shiny, black, showroom condition. Go through the complete features of our mobile mini valeting services in Manchester here.
EXTERIOR VALET SERVICE
Maybe you're short of time. Perhaps you're just not that dirty. Perhaps your children have rendered even trying to tidy the interior of your car pointless! Whatsoever your motive for just wanting a clean exterior, you will not get the best result elsewhere. We possess Simple and Detailed services with a variety of optional extras to guarantee you get precisely the perfection you desire without giving for anything extra than you require. Pamper your vehicle to a mobile valet, tailor your service and remember we offer scratch repair and preventative methods to prevent further harm as well as our peerless mobile valeting service. View what's on offer here.
INTERIOR VALET SERVICE
The interior of a car becomes dirty slowly than the exterior and, as a lot of people truly love the calm and quiet of cleaning their own vehicle, the inside of a vehicle tends to use quality product, instruments and techniques to accomplish the job to a best level. At Fresh Car we have any tool you have in mind and work on only high quality merchandises to supplement them when carrying out our valets. As soon as you add in our Manchester based staff's capability and know-how you will understand how we can deliver such remarkable results in such a less time and at such economical prices. See all we provide on offer here.
FULL VALET SERVICE
The boss of mobile car valeting services. We will tidy, polish, repair and do away with things and places you did not even know your car had. From paint work to fabric and leather, from mats to wheel and everything in-between... this is the most wide-spread car valeting service you will find. We also present a Full Valet & Paint Protection so you are able to wash, protect and check in one go. On top of this we possess a range of optional extras so you can customize your valet service so it's ideal for your car and your needs, and remember, it is entirely at a place in Manchester of your choosing too. Go through the full information of this service and optional extras here.
CAR CLUB DISCOUNTS
Join our Car Club premium packages and obtain regular valeting services from your own, sincere valeter who will get to know your car inside out. You can clearly still choose a date, time and site in Manchester that suits you and, if you like things a specific way, the connection you will form with your valeter will ensure this happens constantly. Contact us on 0161 509 4353 or put a message here to join the Car Club. You will also obtain a membership card giving you a range of discounts and deals from some of Manchester's best car care companies.
UNIQUE BACKGROUND
Fresh Car began in August 2016 as a project at Heriot Watt University in Edinburgh. Possessor of the company, Sam, and friend Thomas worked together using their urge for cars to fuel the project. Once it was over they concluded that there was no reason that it couldn't run in the real world, and we have been cleaning and valeting Manchester's cars ever since! Now slightly more developed than the first ideas in the classroom, we work in Edinburgh, Livingston, Fife & the Lothians. At the core, we are just a small number of car fanatics who earn a living doing what we love throughout the day. To us this is just not a job and our business is formed on the ideals of quality, dedication and diligence. You can read more regarding our company ethos and meet our team here.
VALETING vs DETAILING
Actually valeting is a British term and detailing is firstly an American term, both defining cleaning cars and vehicles precisely, with utmost care and using specialized tools and products. In the UK detailing has come to mean particularly careful cleaning which comprises areas of vehicles that valeting often avoids. Detailing implies cleaning air vents, repairing chips, swirls and scrapes, paying attention to wheel arches, returning wheels to showroom back and much, much more. We like to discuss cars so call us or view our different valeting services on this site for additional info on how and why you may prefer to add those little extras that won't just wash your car but make it shine like new in the areas outdated valeting does not tread. It's your choice and you can customize your valet to your own particular quality level or budget.
BOOKING YOUR VALET
It couldn't be simpler. For superior, expert car valeting for your vehicle in Manchester simply call us on 0161 509 4353 or click here (LINK) and tell us a date, time and place that is appropriate for you and we'll do the rest. Connect with us and enjoy the finest in Manchester car valeting.