Mobile Car Valeting Northampton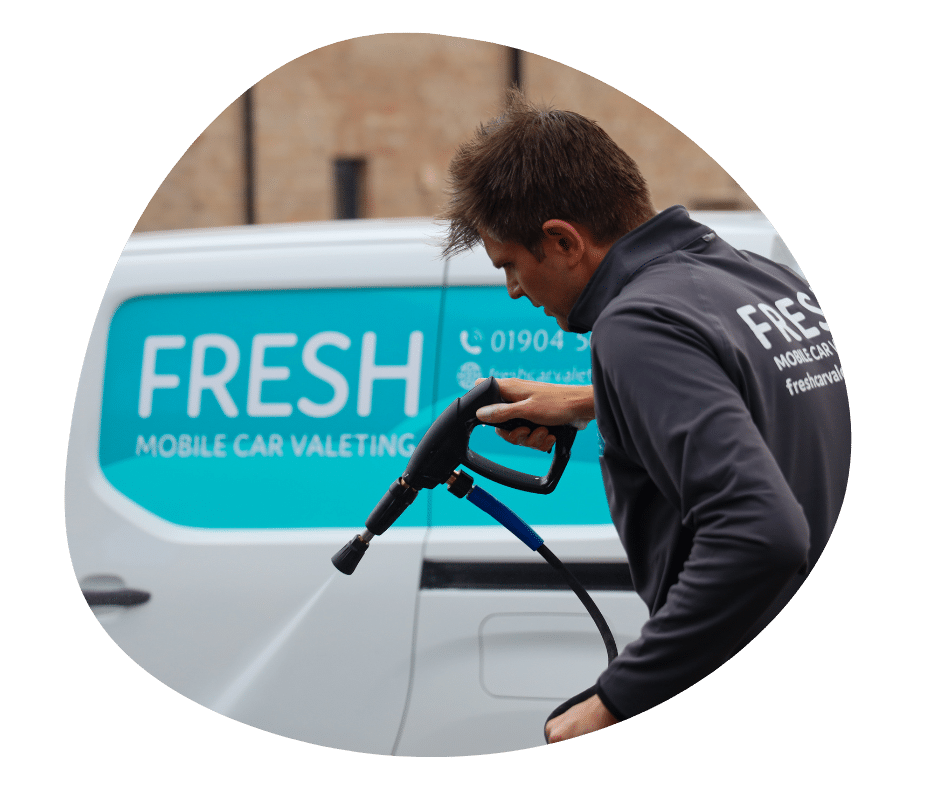 Fresh Car offers mobile car cleaning in Northampton, East Midlands. Our car wash will come to you, whether you are at home, in the office or sports centre.
In Burton Latimer, Collingtree, Corby, Eurohub East, Great Doddington, Hackleton, Higham Ferrers, Industrial Estate, and Wellingborough, we can valet your vehicle both inside and out.
Check out our customer feedback to see the thousands of positive 5 star reviews our experienced car valeters have received for their work. Book in today to have your car cleaned by your local Fresh valeter.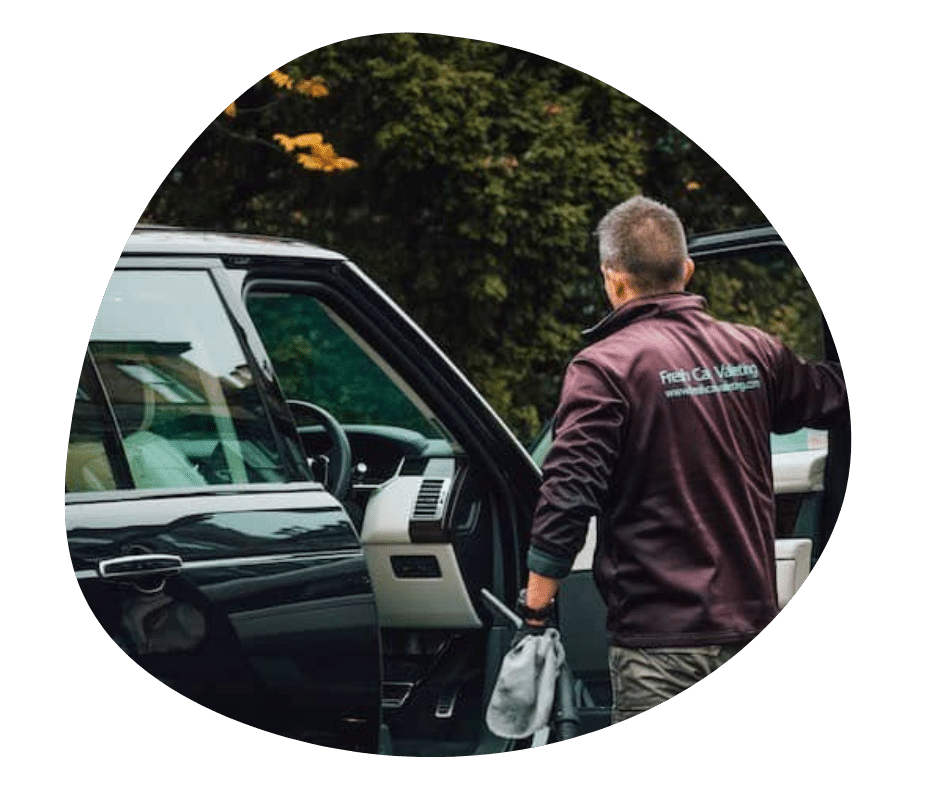 Packages start with a 1hr Mini Valet up to our 4.5hr Signature Valet.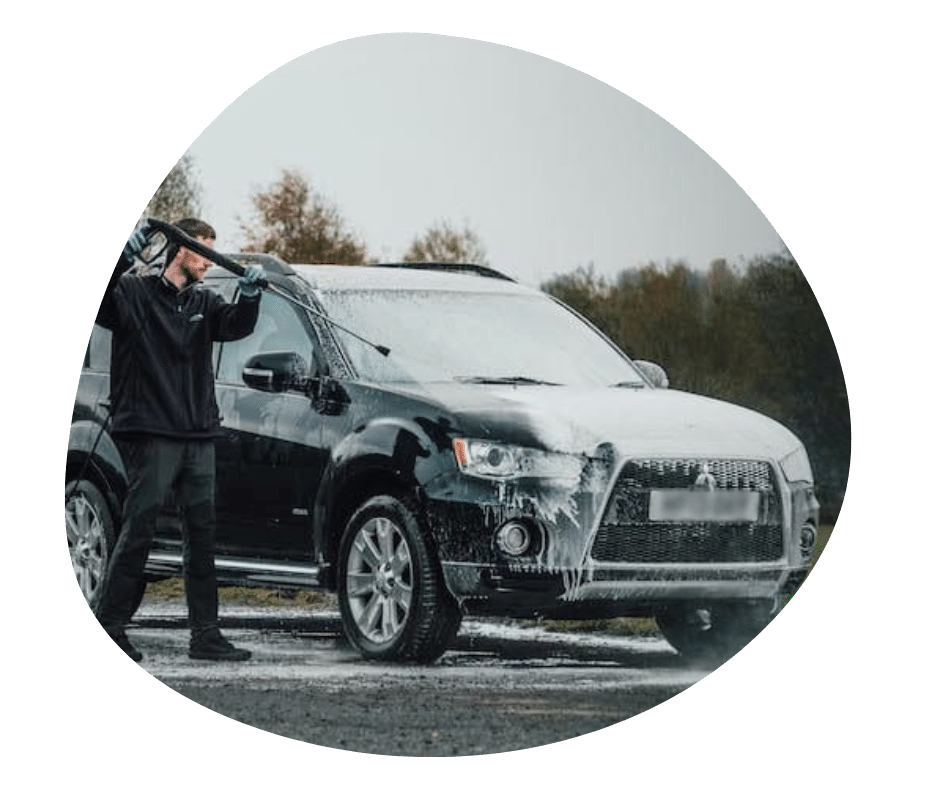 Choose from basic safe wash to detailed 3hr enhanced protection.
Choose a standard or deep clean to restore the inside of your car to its former glory.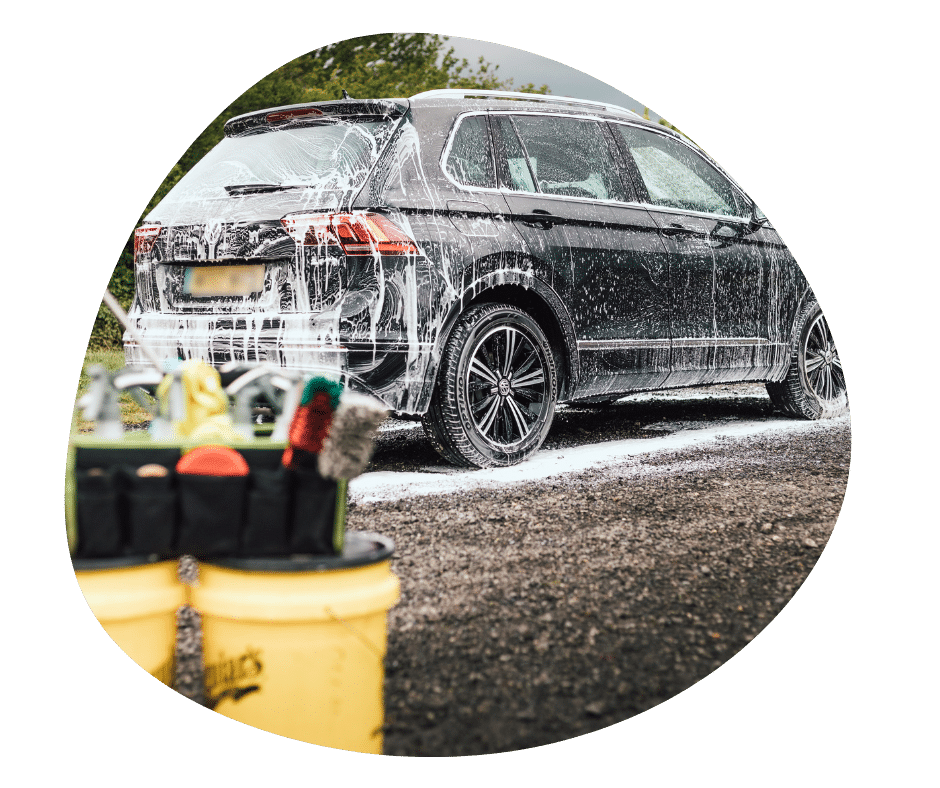 Trusted customers across the UK...
and growing every day!​
Fresh Car provides mobile car care services directly to your home or office and over 60% of our customers return to book another valet.
Mobile Car Valeting Northampton
We, Fresh Car, provide premium, highly skilled mobile car valeting services throughout the Northampton region, including nearby towns like Burton Latimer, Collingtree, Corby, Eurohub East, Great Doddington, Hackleton, Higham Ferrers, Industrial Estate, nr Swan Valley, Islip, Kettering, Little Irchester, North Kettering Business Park, Northampton, Piddington, Rushden, Swan Valley, Thrapston, Weldon, and Wellingborough.
We are completely adaptable and will show up at any location you choose, whether it be your home, place of business, gym, or any other place you have in mind, at a time that is convenient for you.
At FRESH Car, we have always put the needs of our customers first, and they have recognised us for our superior services. We will treat you with the same level of consideration and care whether you need a full valet or a quick safe wash. Discover why our current clients give us a 5-star rating by reading our customer reviews. To schedule an appointment with your nearby valeter in Northampton or the surrounding area, call 0115 671 3696.
FRESH CAR HISTORY
Our history is built on our passion for cars and delivering superior service. After following this passion with a university project, Sam founded his own premium mobile car valeting business. Four years after starting the company, Fresh had over 10,000 customers in Scotland and the franchise model was launched throughout the UK. We are dedicated to providing professional car cleaning services to customers in Northampton. 
ONLINE FEEDBACK
At Fresh, we take great pride in the way people perceive us online. 4.9 out of 5 stars is an incredible rating that we have received from all internet review sites. The positive feedback from our customers demonstrates high calibre of service. Discover why we have so many repeat clients when you book your next valet service with us.
TRAINED AND EXPERIENCED VALETERS
You can trust Fresh to look after your vehicle, as our valeters are thoroughly skilled in safe wash and valeting techniques. We put our car care professionals through extensive training courses and ensure they shadow an experienced franchise before cleaning cars on their own. We offer our valeters the opportunity to develop their skills by adding detailing services such as machine polishing and ceramic coating to their portfolio. Our aim is to work hard and provide a friendly and professional service that will leave you satisfied with your clean.
AVOIDING DAMAGE DURING A VALET
Fresh Car valeters use a safe wash method when cleaning your vehicle. The method involves starting from the top and working down to ensure no swirl marks or scratches. Your local Fresh Car valeter will arrive in a van kitted out with a pressure washer, generator and all the car cleaning products to safely wash a car. Using special techniques your car will be left with a spotless finish.
INSURED FOR CAR VALETING SERVICES
Rest assured, we are fully covered to provide any mobile valeting, detailing, maintenance, touch ups or service we provide for you.
JOIN THE FRESH CAR CLUB TODAY
Keeping your car clean has never been this easy. Choose one of our Fresh Car Club packages to receive regular valets, instead of booking them individually. When you join you can save up to 20% on valets, on dates and times that suit you, with your preferred Fresh Car valeter. If you are an existing customer, you meet the requirements to join and can start reaping the benefits of your discounted valets through our Fresh Car app today.
TOP-OF-THE-RANGE PRODUCTS
We only use premium car cleaning products, which is why we can offer a premium valeting service. Only the best products are used by our valeters to give your vehicle that perfect shine and finish.
MINI VALET
Our mobile Mini Valet is perfect when you're short on time or simply wish to get rid of daily muck from your car. We'll start by washing the outside of your vehicle, then vacuum the inside, clean the plastic door seal components, polish your windows until they are entirely streak-free, and last apply special tyre paint to bring your rubber back to its glossy, black, pristine condition. Your car will look amazing.
EXTERIOR VALET
An exterior valet is ideal for customers that don't have time to wash their car themselves. Our valeters will provide a scratch-free premium clean. We offer two main exterior valet packages a safe wash or a detailed wash. Firstly, the exterior is covered in snow foam before being pressure washed to safely remove dirt without damaging the paintwork. We will have your car back in pristine condition in no time.
INTERIOR VALET PACKAGES
Tidy up your car's interior without having a full valet. An interior clean will be precisely what you need, whether the kids have dropped crumbs all over the place or there is sand in the car from a trip to the beach. Depending on how dirty your car is, you can pick between a regular or deep interior clean. In addition to interior valeting packages, we also offer extras like a seat machine clean or mould removal and sanitization. Your car's interior will be brought back to its former beauty by our skilled mobile auto care specialists.
FULL VALET PACKAGES - 3 OPTIONS TO CHOOSE FROM
We provide three different comprehensive valeting services. The typical full valet process can take up to 2.5 hours. After removing tar and other pollutants from the paintwork, a shine will be sprayed to protect it. Fabric sections receive a machine clean, shampoo, and moisturise. The mats will be cleaned, and all of the external plastic will be restored to its original colour. All the typical mini valet services, including external washing, cleaning of door shuts and windows, inside vacuuming, cleaning of plastic areas, adding of tyre paint, and cleaning of your wheels, are included as normal.
Up to three and a half hours are required for our second full valet package. We will enhance your paintwork and preserve it from the elements with our enhanced package. Your car will be manually polished, then a layer of premium carnauba wax will be applied, paying special attention to any tiny scratching. Your tyres will be waxed after being restored to their original black colour to prolong the life of the finish. The tyres will stay looking terrific for longer as a result!
Signature Valet is the third package we provide. Up to four and a half hours are needed. Our renowned valet service brings your car back to showroom standards. The clay bar treatment, a layer of sealant, cleaning of the roof lining, the steam treatment, and special wheel treatment are all included in this package that are not in the others. In addition, we provide a good number of add-ons so you can customise your valet service to be ideal for your vehicle and your needs. Remember, your valet is at a location of your choice as well.