Mobile Car Valeting Great Dunmow
Fresh Car provides a convenient and flexible mobile car cleaning service in Great Dunmow, Essex.
We come to you, wherever your vehicle is parked - be it your home, workplace, or gym. Our comprehensive range of valeting services includes Mini Valets, Full Valets, Signature Valets, Interior Valets, Exterior Valets, and more.
Say goodbye to the inconvenience of driving to a car wash or garage, and book your car valet with us online today. We'll take care of the rest, saving you valuable time and hassle.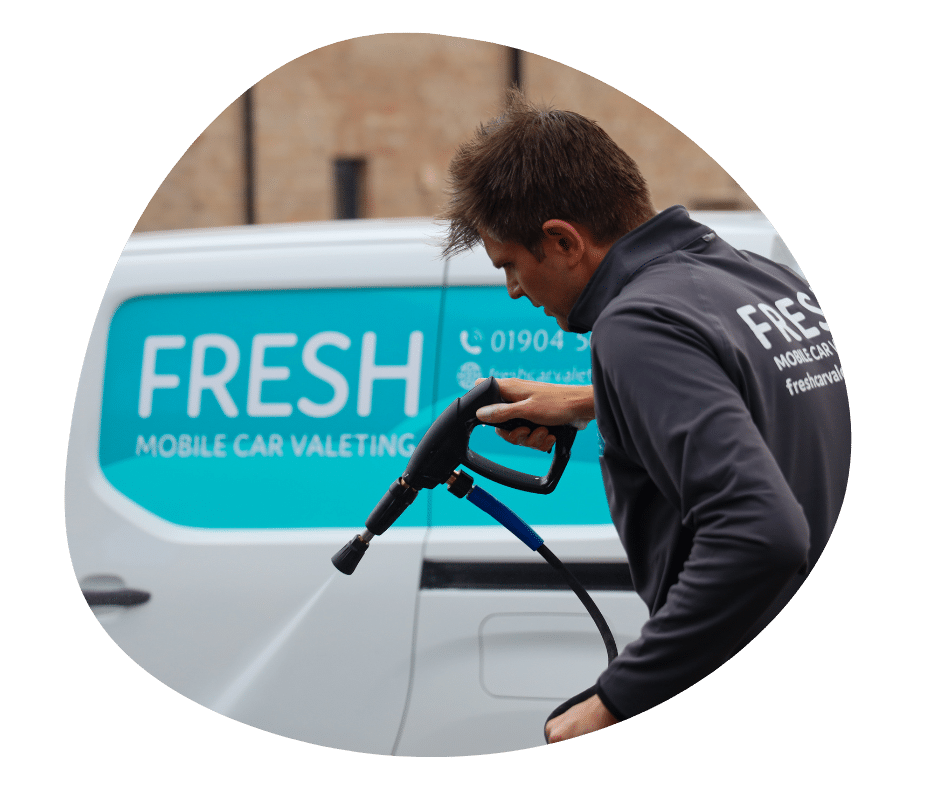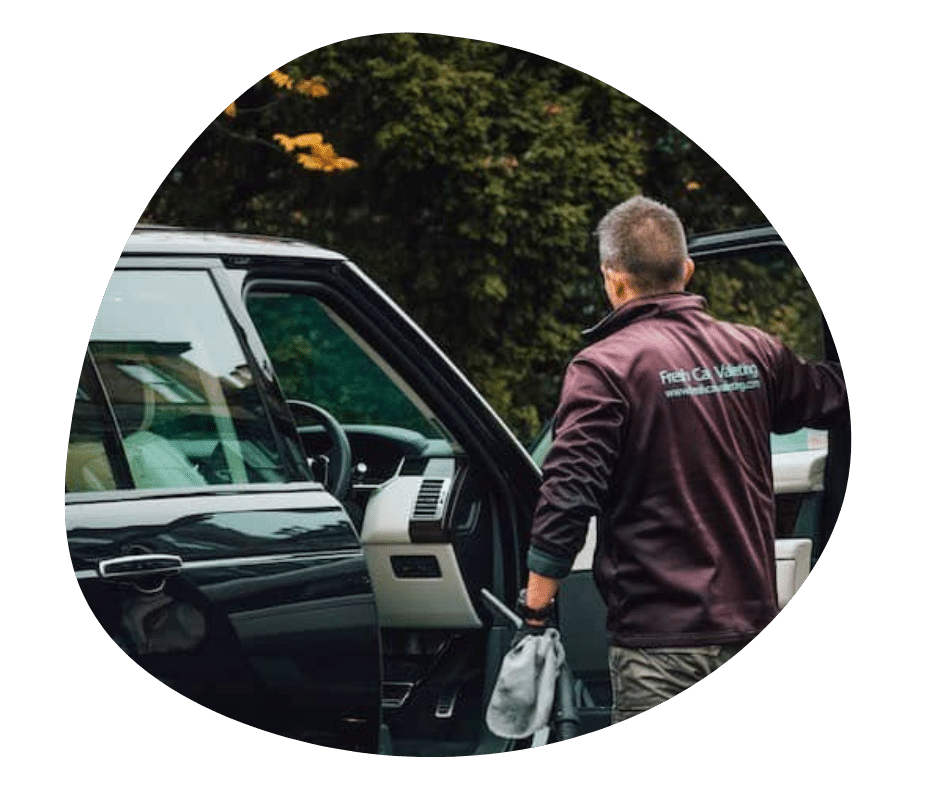 Packages start with a 1hr Mini Valet up to our 4.5hr Signature Valet.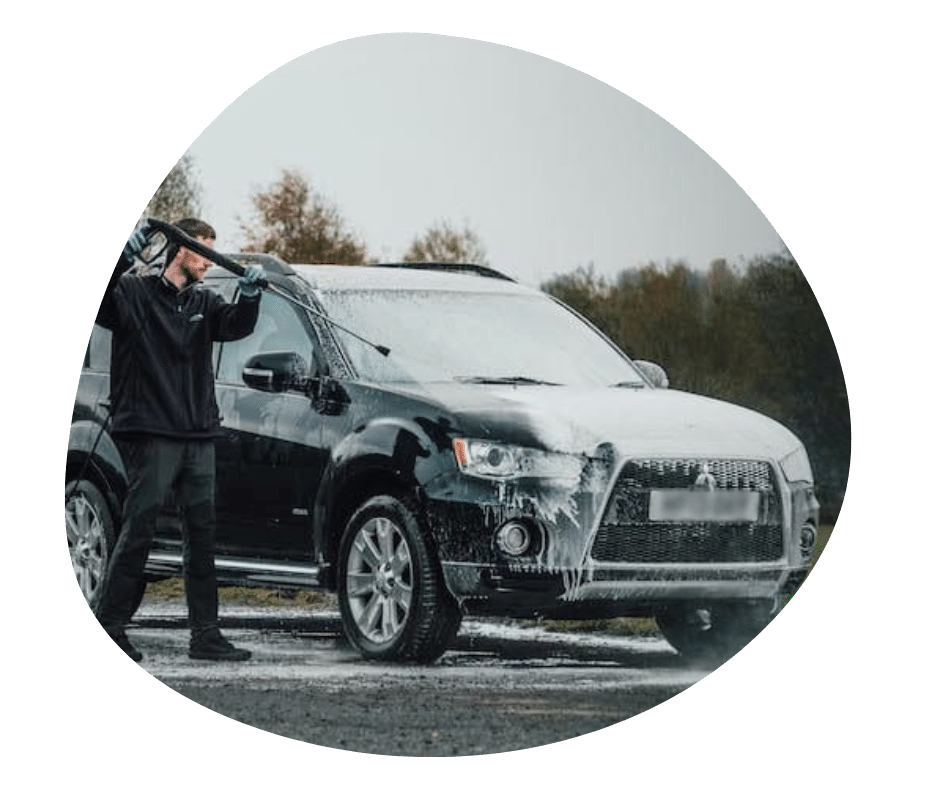 Choose from basic safe wash to detailed 3hr enhanced protection.
Choose a standard or deep clean to restore the inside of your car to its former glory.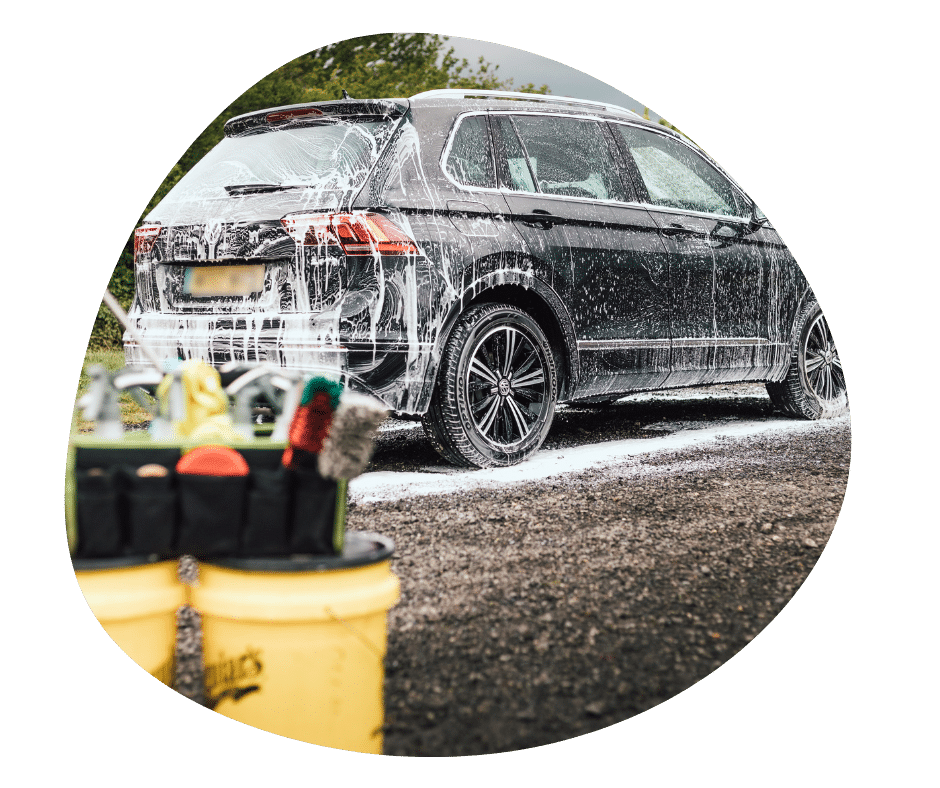 Trusted customers across the UK...
and growing every day!​
Fresh Car provides mobile car care services directly to your home or office and over 60% of our customers return to book another valet.
Mobile Car Valeting Great Dunmow
Searching for a mobile car wash in Essex?
Fresh Car has a fantastic online reputation, with many satisfied customers leaving us glowing reviews. All around the Great Dunmow and Uttlesford district of Essex, we provide top class, professional mobile car valeting services. We can visit you anywhere you choose, at any time that works for you. This includes your house, place of employment, the gym, or anywhere else you can park your car.
With Fresh Car Great Dunmow, you will receive expert valeting and expert customer care. All of our valeters are experienced, fully qualified, and have received safe wash method training. Book a valet package today by calling 01438 901450 and joining Great Dunmow's loyal Fresh Car customers. Your car will be looking fresh and sparkling in no time!
THE FRESH STORY
Sam, a business student at university, started Fresh Car as part of a university project. He decided to pursue the company full-time, and our core values of entrepreneurship remain strong to this day. Our valeters take pride in delivering exceptional service while having fun on the job. Fresh Car provides mobile car care in Great Dunmow and has franchises throughout the UK and Ireland.
OUR REPUTATION
We are proud of our online reputation at Fresh Car. With a stellar 4.9 out of 5 stars across all review platforms, our customer testimonials attest to our trustworthiness, hard work, and excellent service. Join our loyal customer base and book your next valet with us.
OUR VALETERS
Our valeters undergo intensive training in the best car cleaning techniques available. Taught by some of the best in our business, they prioritize customer satisfaction. A mobile valet from Fresh Car will leave your vehicle in top condition.
SAFE WASH METHODS
At Fresh Car, we prioritize safe wash methods to ensure your vehicle stays in showroom condition. Our professional car care specialists come equipped with everything needed to wash your car effectively and safely. You won't need to worry about scratches or swirls with Fresh Car.
FULLY INSURED
We understand the importance of protecting your vehicle, which is why we are fully insured for all our services. Whether it's valeting, detailing, paint touch-ups, or maintenance, you can trust us to have your back.
TOP-OF-THE-RANGE PRODUCTS
At Fresh Car, we believe that only the best products should be used to clean your vehicle. That's why we exclusively use premium car cleaning products to ensure a premium valeting service. Our valeters use these products to provide your vehicle with a perfect shine and finish.
BOOKING WITH FRESH CAR
We are proud to offer our mobile car care service in the Great Dunmow area. We offer exterior and interior valet packages to suit your needs. Booking your vehicle in for a clean is easy. Contact us by phone or book online through our website or mobile app.
FRESH CAR CLUB DISCOUNTS
We value our loyal customers, which is why we offer exclusive Fresh Car Club discounts. If you've had a valet with us before, you qualify to join the club. Sign up through our app, available on both Android and Apple devices, and enjoy regular cleans with your preferred valeter at a discounted rate.
MINI VALETS
If you're looking for a high-quality day-to-day clean for your car, a mini valet is the perfect option. Despite its name, this package offers a full professional clean, albeit with some limitations. It includes an exterior wash, hoover, window buffing, plastic cleaning, and tire dressing. You can expect your vehicle to look great after this service.
EXTERIOR VALETS
For customers who don't have the time to maintain their cars, an exterior valet is an ideal choice. Our valeters provide a scratch-free, premium clean. We offer two main exterior valet packages - a safe wash or a detailed wash. Firstly, the exterior is covered in snow foam before being pressure washed to safely remove dirt without damaging the paintwork. Your car will be back to pristine condition in no time.
INTERIOR VALET
An interior clean is essential to restore your car's hygiene and comfort. Choose from a standard or deep interior clean depending on the level of soiling. We also offer additional extras such as seat machine clean or mould removal and sanitisation. Our expert mobile car care specialists will ensure your car's interior is revitalized.
FULL VALET PACKAGES
Our full valet package is our most popular and professional service. It includes mini valet services as standard, with a further deep clean both inside and out. The full valet takes up to two and a half hours to complete and includes a full exterior wash and polish. It also involves a full hoover of the seats, boot, and door bins, cleaning of all surfaces including plastics, and shampooing of seats, carpets, and mats. You may also choose to add paint protection as an optional extra to enhance your car's paintwork and protect it from the elements.